Kith Meng elected Non-Executive Chairman of PPSP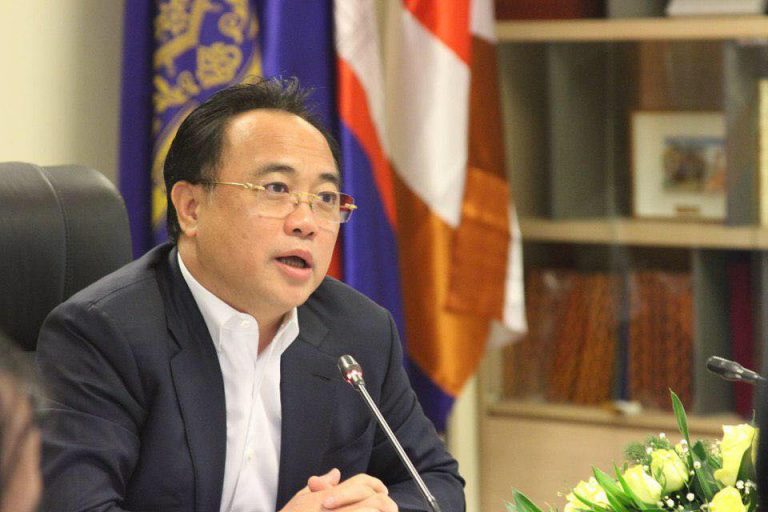 Meng plans to introduce new technology systems, management, business strategies and investors to continue to develop the Special Economic Zones (SEZ)
Phnom Penh Special Economic Zone shareholders have overwhelmingly approved the election of Royal Group Chairman and Chief Executive Officer Kith Meng as Non-Executive Chairman.
They voted by more than 83 percent to approve the move at yesterday's Extraordinary General Shareholders' Meeting. Meng replaces Tan Kak Khun, who resigned, citing personal reasons.
In a disclosure to the Cambodia Securities Exchange, the company, which trades under the ticker PPSP, noted that Meng is a well-established businessman holding influential positions within Cambodia and the region.
He is President of the Cambodian and Phnom Penh Chambers of Commerce, Chairman of the ASEAN Business Advisory Council and Vice President of the Cambodia-China Friendship Association.
Royal Group has a wide range of businesses including telecoms, banking, mobile payments, power plants, hospitality, education, property development, insurance, railways and the media.
Shareholders also approved Mark Hanna's appointment as Non-Executive Director, replacing Kenji Toyota, who also resigned for "personal reasons". Hanna is Royal Group's Chief Financial Officer.
Shareholders also overwhelming voted in favour of last month's share transfer from PPSP founding shareholder and former chairwoman Lim Chhiv Ho to Inter Logistics (Cambodia) Co. Ltd, whose shares are held by Meng.
Inter Logistics bought 32.41 million shares from Lim for 2,110 riels per share. The $16.77 million deal makes Meng PPSP's largest shareholder with a 45.09 percent stake.
PPSP has grown from its establishment in 2006 as an industrial land developer to house more than 95 companies, employing more than 32,000 people. Meng has said he plans to introduce new technology systems, management, business strategies and investors to continue to develop the SEZ.
Shareholders also overwhelming approved PPSP's plan to distribute a $400,000 cash dividend for 2020 at $0.0056 per share. The dividend pay-out runs from today until February 4.
PPSP shares rose more than 75 percent last year. They rose almost 1 percent yesterday to close at 2,100 riels per share.