ACLEDA Bank Invests $30M in CAIC Guaranteed Bond for New International Airport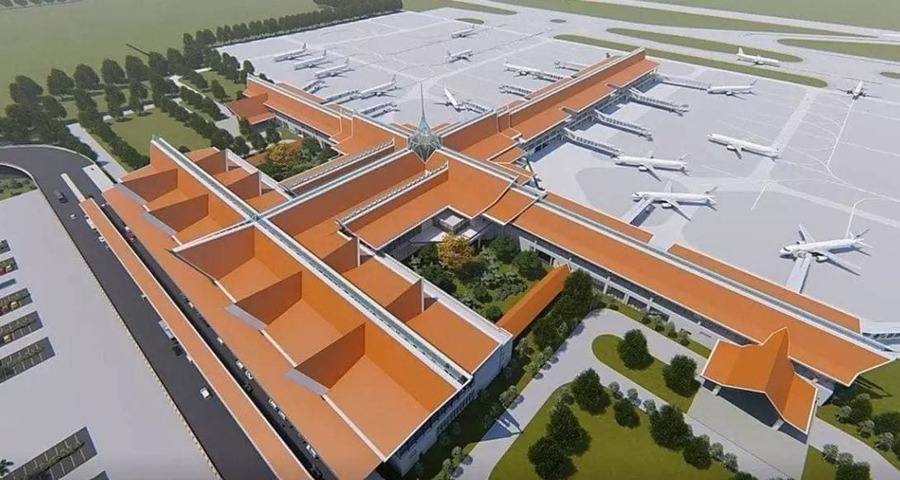 Acleda Bank Plc. has invested US$30 million in a guaranteed bond of the Cambodia Airport Investment Co., Ltd. (CAIC) to contribute to developing the Techo International Airport, located in Kandal province.
The signing ceremony was held here on Monday between CAIC represented by Mr. Charles Vann, Director, and ACLEDA Bank Plc. represented by Mr. In Channy, President and Group Managing Director, under the witness of Neak Oknha Dr. Pung Kheav Se, Chairman of Overseas Cambodian Investment Corporation Ltd. (OCIC) for the purchase of US$30 million in Techo International Airport Guaranteed Bond through private placement.
The coupon rate of CAIC bond is 5.5 percent per annum with 3 years tenor and guaranteed by OCIC.
"The funds raised from Techo International Airport Guaranteed Bond will be used for the construction and development of Techo International Airport in Kandal province," read a press release issued upon the signing ceremony.
Techo International Airport project is currently 30 percent complete costing an investment of around US$390 million excluding the cost of land already invested by CAIC.
Aceleda Bank is the fifth local bank investing on CAIC guaranteed bond for the new international airport, after Prince Bank, FTB, ABA, and CP Bank. AKP