PPSP calls EGM over share transfer and dividend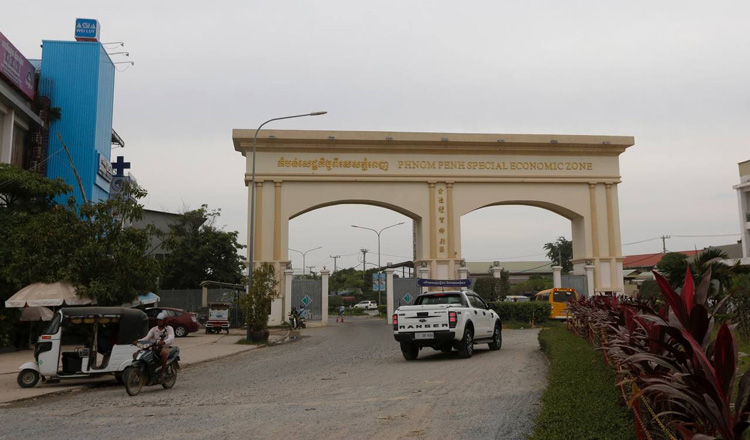 Phnom Penh Special Economic Zone (PPSP) is holding an Extraordinary General Shareholders Meeting (EGM) to get investors' approval for last month's share transfer, which made Royal Group the biggest stakeholder in the industrial zone.
The EGM will be held by videoconference from 2pm to 4pm on January 26. Shareholders who are unable to attend can vote by appointing a proxy. There are two items on the agenda, the sale of 32.41 million shares held by PPSP founding shareholder and former chairwoman Lim Chhiv Ho to Inter Logistics (Cambodia) Co. Ltd. and a proposed dividend payment for 2020.
The share transfer took place on December 30 through the Negotiated Trading Method with SBI Royal Securities as the broker. The NTM allows the buyer and seller to negotiate the price and details of the trade outside the market. There have been 24 NTM transactions since the Cambodia Securities Exchange introduced the method in 2018.
Inter Logistics shares are held by Kith Meng, Chairman and Chief Executive Officer of The Royal Group, a Cambodian conglomerate that counts telecom operators Cellcard, Wing Bank and SBI Royal Securities among its group of companies.
The sale made Royal Group, via Inter Logistics, the largest shareholder in PPSP with a 45.09 percent stake.
PPSP contains more than 95 manufacturing and service companies from 12 countries and employs more than 32,000 locals and foreigners. It was established in 2006 to develop industrial land for sale or lease.
Kith Meng said he plans to introduce new technology systems, management, business strategies and investors to continue to develop the SEZ.
Lim Chhiv Ho's eldest son, Eric Tan, said the family sold 100 percent of its holding in PPSP to focus on new investment opportunities via the LCH Investment Group Co. Ltd.
The EGM will also discuss PPSP's plan to distribute a cash dividend for 2020 at $0.0056 per share from January 27 to February 4. Shareholders who sell PPSP stock today will still be entitled to the dividend but shareholders who buy the stock today will not receive it.
PPSP shares rose more than 75 percent last year. Khmer Times