Cambodia-South Korea Trade Ups 7.5 Percent in First Four Months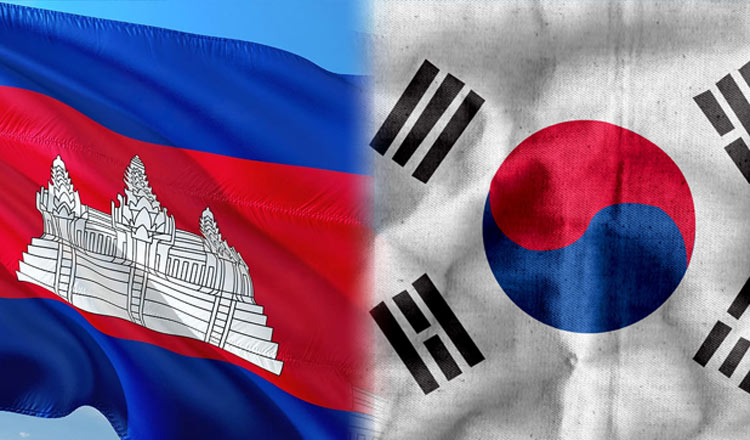 Cambodia's exports to South Korea maintained their growth in the first four months of this year, showing a recovery in demand for the Kingdom's products as the two countries prepare to sign a bilateral free trade agreement (FTA).
From January to April this year, Cambodia exported $124 million of goods to South Korea, an increase of 8.9 percent compared with the same period last year, according to the Korean International Trade Association.
Cambodia spent $194 million on imports from South Korea, a year-to-date increase of 6.2 percent.
The two-way trade rose by 7.5 percent to $318 million.
Cambodia's major products exported to South Korea are clothes, footwear, travel goods, beverages, electronic appliances, rubber, pharmaceuticals and agricultural products, while its main imports from the country were vehicles, electronics, kitchen appliances, beverages, pharmaceuticals and plastic products.
The Kingdom's export growth is recovering after a contraction in 2020 caused by the Coronavirus pandemic.
This is in line with the ambition of the two countries to boost their bilateral trade after protracted talks eventually led to preparations for the deal to be signed.
Minister of Commerce Pan Sorasak said previously that the FTA will be finally put into effect this year.
"Once it is in place, the FTA will contribute to boosting trade activities between the two countries," he said, adding that the Kingdom will also attract new investment from South Korea and other foreign countries to inject much-needed cash into the country.
Last year, Cambodia exported $317 million to South Korea, a decline of 18 percent compared with the previous year. It imported $567 million from the country, down 5 percent.
Cambodia already has an FTA with China.