Cambodian Mangoes Popular in South Korea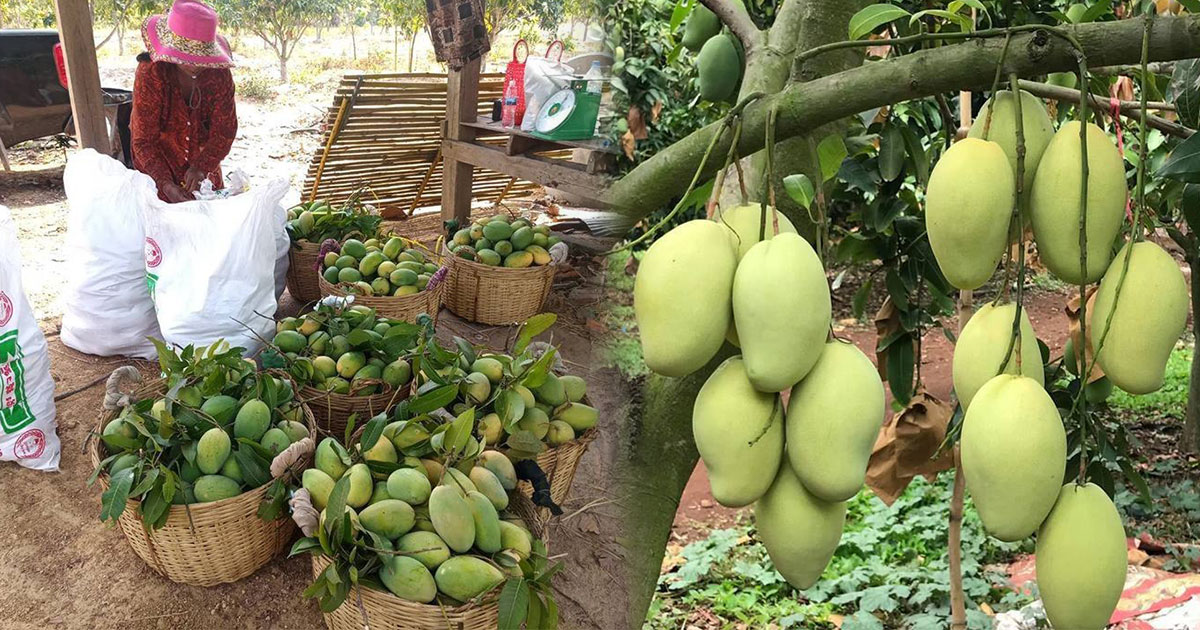 Cambodian mangoes are proving quite popular among Korean consumers, the Korean Trade-Investment Promotion Agency (Kotra) said, encouraging more local firms to export the fruit to the East Asian country.
Speaking with Minister of Agriculture, Forestry and Fisheries Veng Sakhon on Tuesday, Kotra director-general Jongsoo Shin said Koreans greatly enjoy Cambodian mangoes. "Fresh mango from Cambodia enjoys a warm welcome in South Korea. This will help attract more Korean investors to Cambodia."
Exports of Cambodian mangoes to South Korea begun in January after Korean authorities approved shipments of the fruit. Kirirom Food Product (KFP) Co Ltd sales manager Mao Sophea told The Post that her company is planning to export dry mango to South Korea.
The company exports about 180 tonnes of dry mango products per year, mostly to Australia, China, Japan, the Philippines, Thailand, Vietnam, the United Kingdom, and the US. As many as 300 tonnes of mangoes are processed every day in the Kingdom for export, the Ministry of Agriculture, Forestry and Fisheries recently said.
There are more than 100,000ha of mango farms in the country. Kampong Speu, Battambang, Kampot, and Banteay Meanchey provinces are known for having the best mangoes in Cambodia.