Ministry of Tourism discusses strategy on safe reopening of tourism sector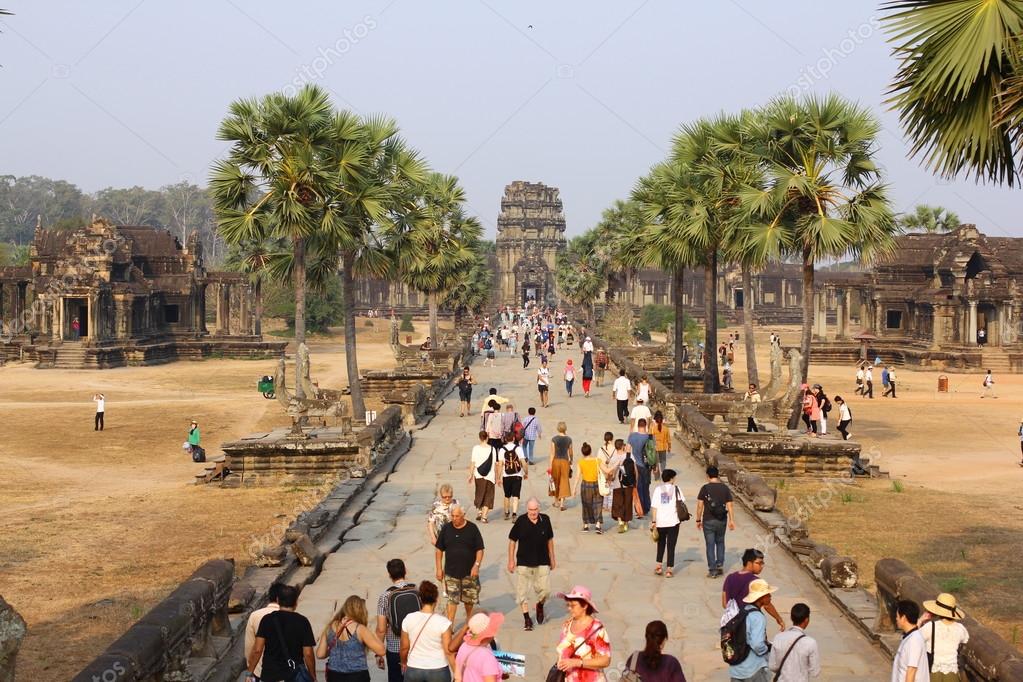 Lead experts from the Ministry of Tourism met to discuss a strategic plan on safely reopening the country to tourists and reviving the tourism sector prior to the planned reopening of borders on November.
On the morning of October 13, the Minister of Tourism, Thong Khon, and professional officers from the Ministry of Tourism attended a meeting on the reopening of the tourism sector. The meeting was chaired by the Deputy Prime Minister, Minister of Economy and Finance and Chairman of the Economic Policy Committee. And Finance (CSF), Dr Aun Porn Moniroth, with participation from people from relevant ministries and institutions. The meeting was focused on drafting two documents: 1. A strategic plan on safely reopening tourism (vaccine tourism.) 2. Policy measures to promote internal tourism movement in 2021-2023.
The documents were prepared in accordance to the recommendation of Prime Minister Hun Sen. According to Mr Hun Sen, the reopening of tourism should be done in two phases. The first phase involves the reopening of domestic tourism. The second phase is to open vaccine tourism.
With Cambodia set to reopen borders to international tourists, the ministries and departments relevant to the matter have done extensive planning to circumvent possible Covid-19 outbreaks from foreign sources. The country encouraged the general population to get their third doses of the vaccine to fight against the Delta strain which were introduced to Cambodia via people from outside the country.
In anticipation of foreigners flocking to their borders, provincial departments of tourism in the Kingdom have also prepped their respective jurisdictions for the influx. Multiple provincial departments of tourism have also announced their plans to only accept vaccinated tourists. Khmer Times