Measures to restore regional tourism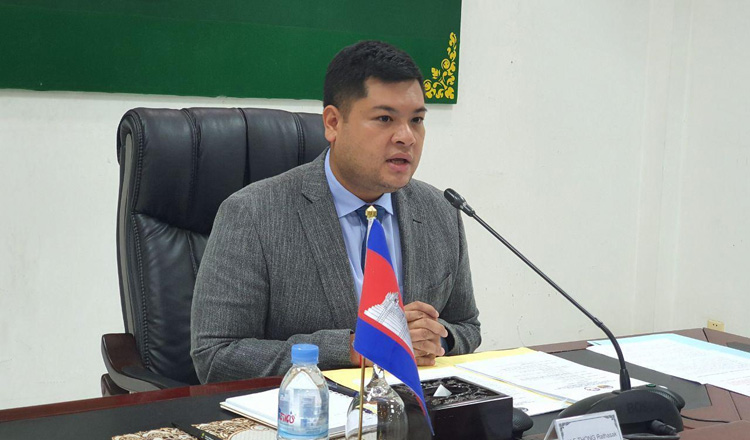 Cambodia-Thailand's tourism joint working group has discussed finding solutions and taking urgent measures to restore the industry for both nations.
Cambodia's tourism working group, led by Thong Rathsak, director-general of tourism development and international cooperation at the Ministry of Tourism, and officials from the ministries of the Interior, Foreign Affairs and International Cooperation met their Thai counterparts via video conference on Monday.
They shared experiences and good practices on the prevention of the spread of COVID-19 and its effect on the Cambodian and Thailand tourism sectors, as well as strategies, rescue activities and future plans, which were divided into the "mitigation phase", "early recovery" and "post-COVID-19 crises recovery plan".
Rathsak said the tourism working groups of both nations will work hand-in-hand with experts and the ministries of health of both countries to prepare the guidelines to designate safe travel areas called green travel bubbles.
Rathsak said his Thai counterpart called it "pilot provinces" because Thailand will pilot this initiative in only some provinces and areas such as Phuket, Koh Samui, Koh Tao, Koh Pha Ngan and Phi Phi islands to prepare tour packages and welcome a well-managed safe and healthy situation.
"When the green travel bubble is in place, both countries will receive tourists
who are from safe or low Coronavirus risk areas in the two kingdoms. If the plan is successful, it will build trust and help the tourism sector to recover as well as helping tourism-related businesses, reduce unemployment in the sector as well as pushing economic growth," Rathsak said.
Cambodia's Tourism Ministry Undersecretary of State Top Sopheak told Khmer Times that Cambodia has not yet approved its own green travel bubble because it needs to go through the inter-ministry committee, led by the Ministry of Health, for approval before being submitted to Prime Minister Hun Sen for final approval.
Sopheak said green travel bubbles have already been proposed by Cambodia's Ministry of Tourism. "It is an 'impetus' guideline but we have to implement it carefully and must have clear procedures so it can be carried out bilaterally and multi-laterally with countries as we choose safe tourism destinations from outside the country," he said. "This task has yet to be approved. We have to wait to get inter-ministry responses."
Ho Vandy, president of World Express Tour and Travel Co and an adviser to the Cambodia Association of Travel Agents, welcomed the move. He said the travel bubble and pilot tour during the pandemic will be decided only by relevant governments.
He said that governments can select other countries in ASEAN that have no or little risk of spreading COVID-19 and work with them regarding air, land, and water transport connectivity. "We can work with Thailand already because they have a pilot travel plan negotiated with the government," he added.
"We are waiting for businesses and tourists to come to Cambodia. When there are flights, we will have hope. If there are no flights, more tourism-related services will collapse," he added.
Berlin-based travel startup Tourlane carried out a study in early August to discover those destinations considered to be the safest once the current COVID-19 restrictions are lifted. The rankings, overseen by Tourlane head of safety Johann Jones, assembled data collected on Aug 10 and analyzed various metrics that can affect people's holidays overseas amid the Coronavirus pandemic. Khmer Times