S. Korea, Mekong countries hold talks in Seoul to bolster cooperation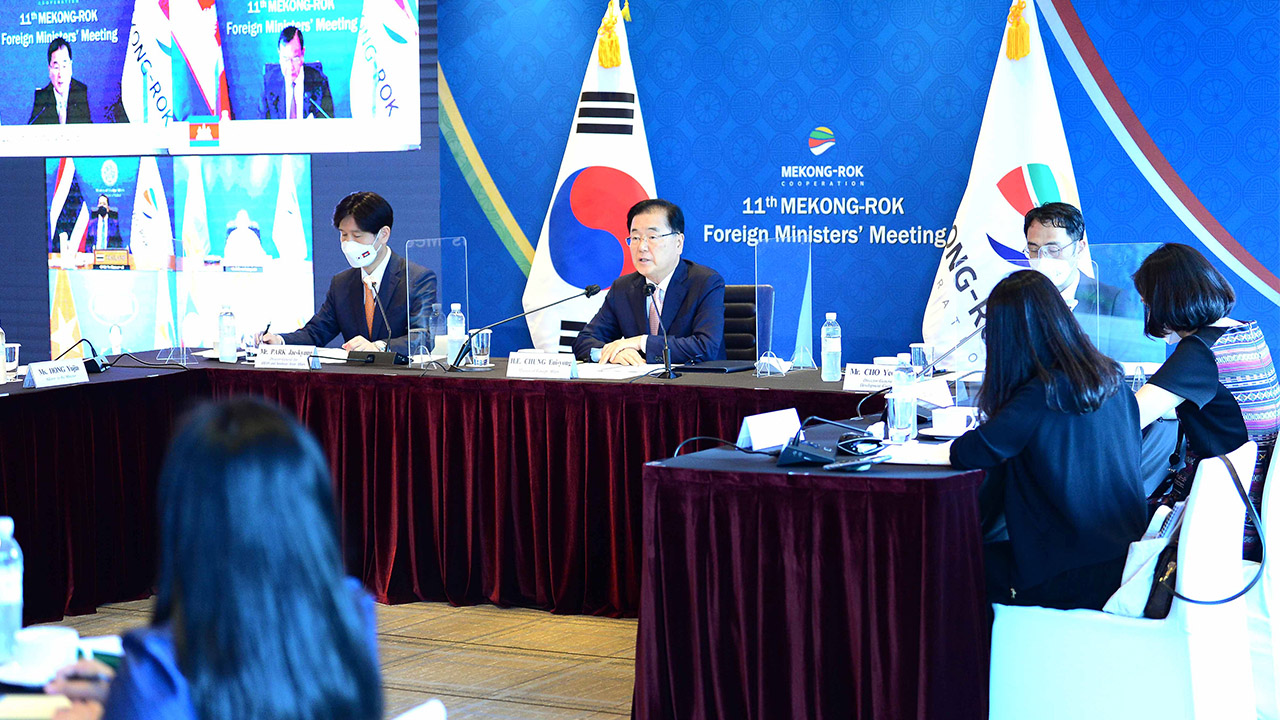 Seoul's foreign minister Chung Eui-yong met today in Seoul with his Cambodian counterpart Prak Sokhonn for talks on bolstering bilateral cooperation.
They discussed South Korea's official development assistance to Cambodia, including development in rural areas and vaccine support through COVAX A-M-C, as well as support for Korean companies doing business in the country.
They also discussed the Korean Peninsula peace process and the Myanmar situation.
On the same day, Chung held a meeting with the rest of his counterparts in the Mekong region.
The Cambodian envoy attended in person, joined virtually by those from Laos, Myanmar, Vietnam and Thailand.
They discussed enhancing their strategic partnership, cooperation on economy and trade as well as overcoming the pandemic together. Arirang