Foreign Ministers of S. Korea, Cambodia Discuss ODA, Pandemic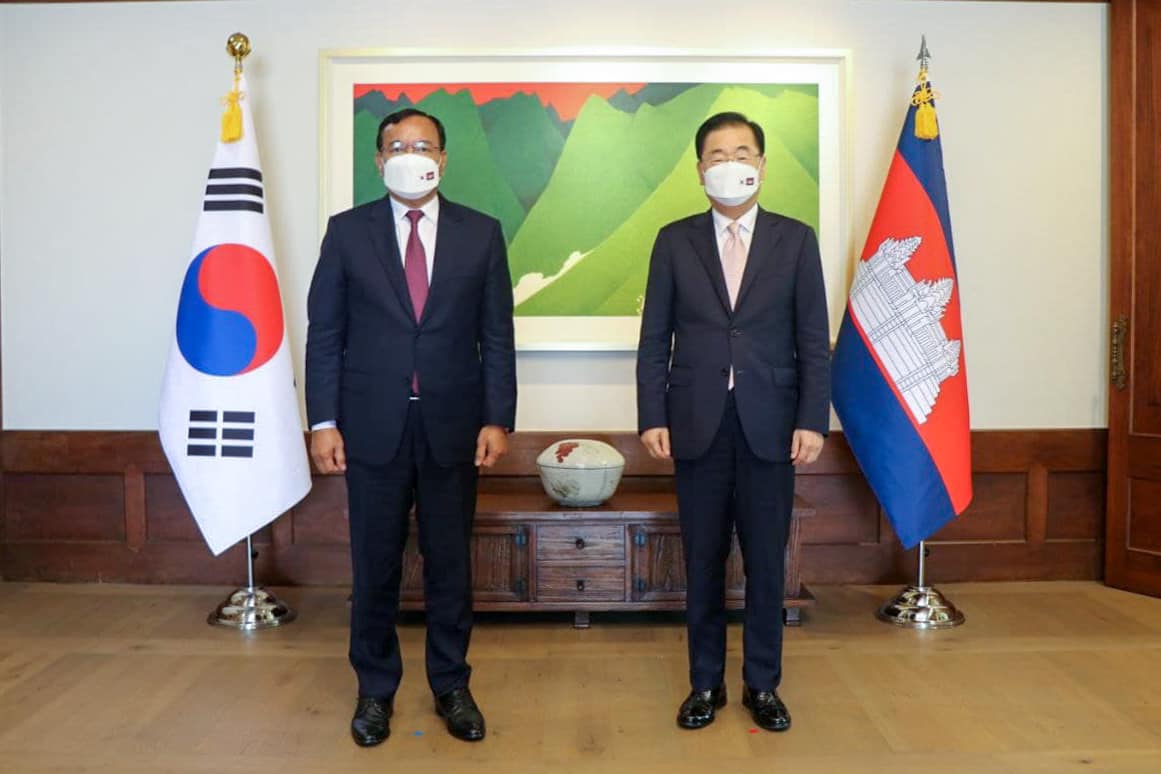 The top diplomats of South Korea and Cambodia held talks in Seoul on Wednesday during which they discussed bilateral cooperation and regional and global affairs.
According to Seoul's Foreign Ministry, Ministers Chung Eui-yong and Prak Sokhonn shared the view that Korea's official development assistance has greatly contributed to Cambodia's development and promised to continue customized ODA support.
Sokhonn extended his gratitude for Korea's contribution and commitment for further assistance.
Chung said that a Korea-Mekong peace community program will help remove landmines, advance rural communities and facilitate online education in Cambodia.
Chung also pledged to actively support Cambodia's COVID-19 response through participation in the COVAX Advance Market Commitment (AMC), a global mechanism aimed at providing vaccines to developing countries at low cost.
Seoul's foreign minister also asked for Phnom Penh's interest in South Korean firms operating in various sectors of the country, including construction, textile, agriculture and finance.
Lastly, Chung called for Cambodia's continued support for the Korean peace process and denuclearization efforts to which Minister Sokhonn stressed the need for a peaceful resolution through dialogue. KBS World