Commerce Minister Signs Free Trade Agreement with South Korea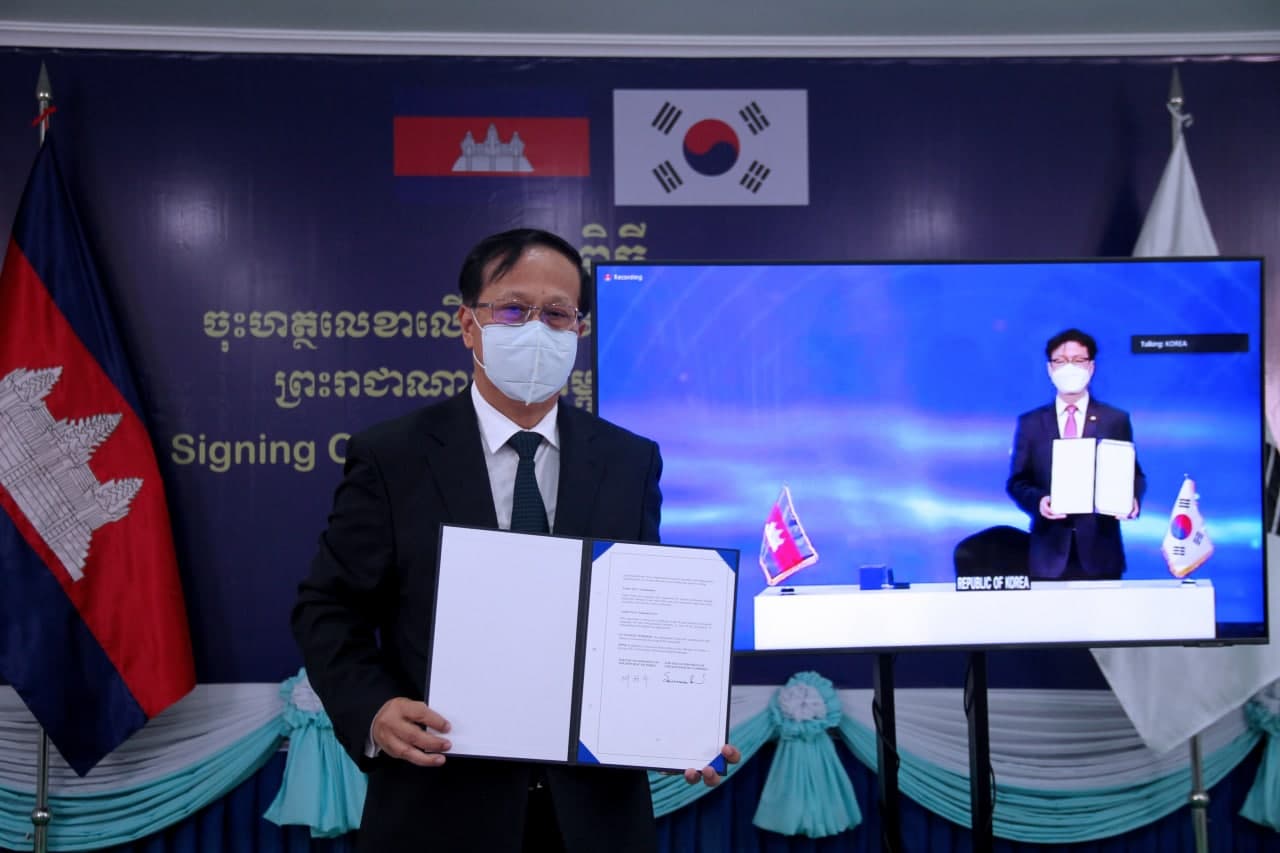 Cambodia and South Korea have signed a free trade agreement (FTA), cutting import tariffs by more than 90 percent. Commerce Minister Pan Sorasak inked the deal with South Korean Trade Minister Yeo Han-koo in a virtual ceremony on Tuesday.
Under the deal, initially agreed in February, Cambodia will lift tariffs on 93.8 percent of products and South Korea will remove them on 95.6 percent of imports from the Kingdom. The Commerce Ministry said the FTA will create a wider market for Cambodia's products. It said the agreement will enter into force 60 days after both sides inform each other of the completion of internal ratification procedures.
In the year through September Cambodia's exports to South Korea rose 5.2 percent to $259.1 million according to the Korea International Trade Association. Imports were worth $461.4 million, a year-on-year increase of 13.4 percent.
Last year bilateral trade fell 18 percent by value to $885 million because of the impact of the Coronavirus pandemic
Cambodia imports vehicles, electronics, kitchen appliances, beverages, pharmaceuticals and plastics from South Korea. It exports garments, textiles, footwear, electronics and auto parts.
This is Cambodia's second FTA, after it ratified a deal with China in September.
Khmer Times