National Road 3 to Kampot Province to be Completed by September This Year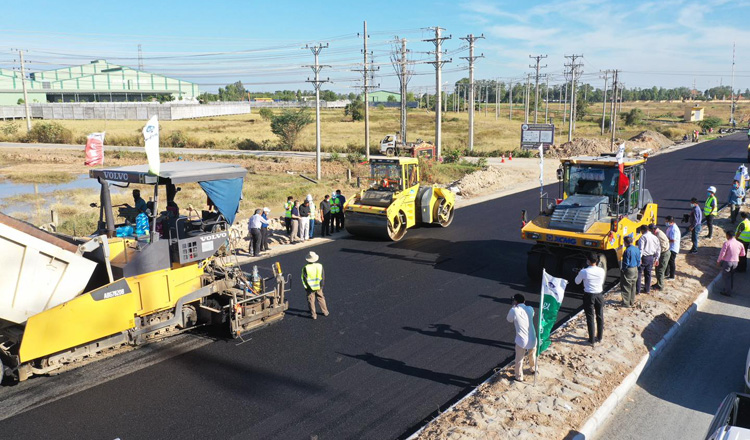 The construction of the National Road 3 that links Phnom Penh and Kampot province in the Kingdom's southwest coastal area is expected to be completed by September.
This was disclosed yesterday by Sun Chanthol, Minister of Public Works and Transport, after he visited the construction site.
He said 90 percent of the 134-kilometres stretch has been completed and the authorities handling the project informed that the road works can be fully completed in nine months.
"This is very much ahead of the scheduled completion. The original deadline for completion is in 2022," he added.
The construction of the National Road 3, starting from Chaom Chao overpass in Phnom Penh to Kampot province started on May 7, 2018, with the groundbreaking ceremony officiated by Prime Minister Hun Sen.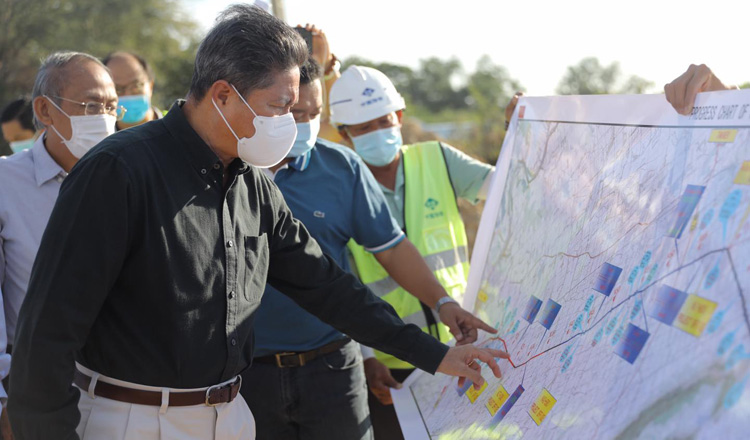 National Road 3 has a total length of 134.796km with 69km from Chaom Chao to Bekkus to be constructed with four lanes and from Bekkus to Kampot city, with a total length of 65.796km to be constructed with two lanes with Asphalt Concrete quality.
The project costing about $222 million is being invested in by China Road Bridge Corporation and technically inspected by Guangzhou Van An Construction Technical company.
Chanthol said that the ministry will install speed cameras at strategic locations along the National Road to capture speeding vehicles besides having weighing stations to prevent overloaded commercial vehicles from using the route.
The National Road is being built for people to commute easily from one place to another, save time in traveling and social growth. Development of the coastal areas improves the income of people and promotes economic and tourism activities.
Sin Chanthy, president of the Cambodia Logistics Association, said the National Road will enhance the transport system and logistic efficiency.
He said the construction of the road was timely with the number of vehicles on the roads increasing every year. Khmer Times