King sends congratulations letter to President Trump on US Independence Day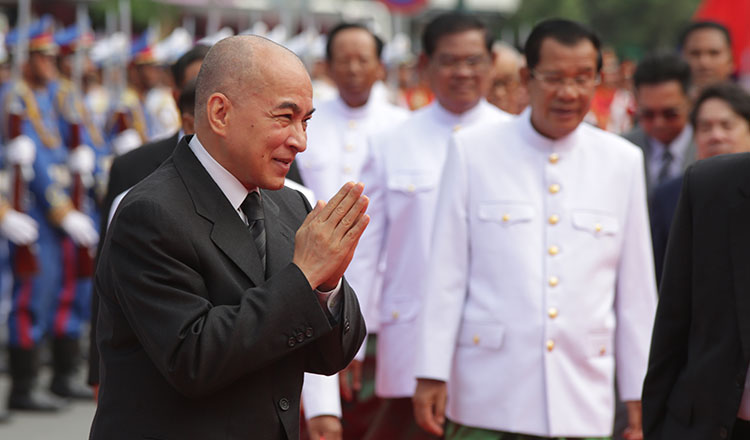 King Norodom Sihamoni has sent a letter to the United States' President Donald J. Trump on the occasion of the US Fourth of July Independence Day.
In the letter, King Sihamoni wrote: "On the occasion of your country's Independence Day, I would like to extend to Your Excellency my sincere congratulations and warmest wishes for the welfare and prosperity of the people of the United States of America, as well as for your personal well-being."
"It is a matter of satisfaction that the long-established bonds of friendship and cooperation that so happily exist between the Kingdom of Cambodia and the United States of America have grown over the years."
The United States has built a great diplomatic relation with Cambodia since 1950. Apart from the US Independence Day, this month also marks the 70th anniversary of ties between the Kingdom and the US.