CDC travel advisory lists Cambodia as 'moderate' destination for travelers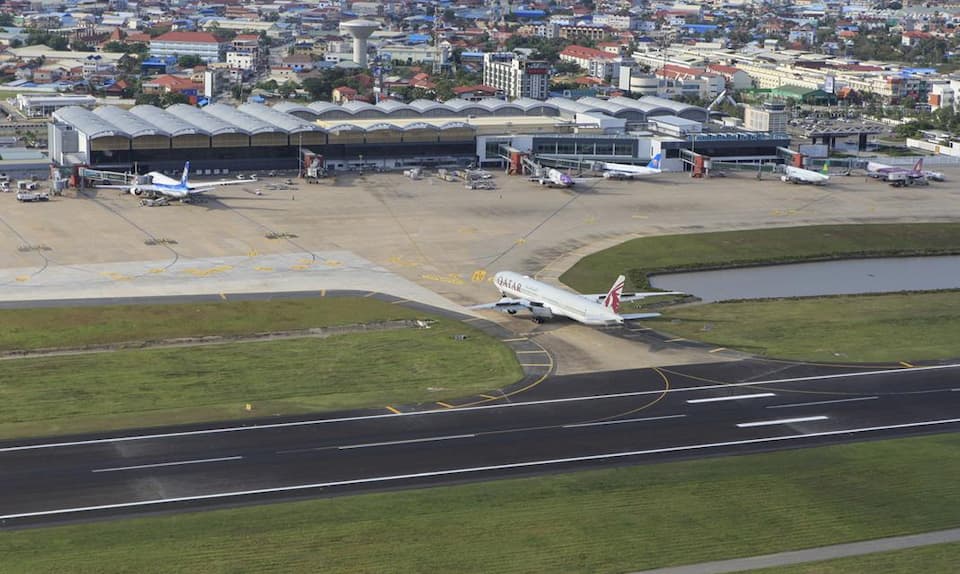 The US Centers for Disease Control and Prevention (CDC) has issued new risk assessment levels for travel during the Covid-19 pandemic, listing Cambodia as Level 2 which means "moderate" risk on its Travel Health Notice (THN).
"Make sure you are fully vaccinated before travelling to these destinations. Unvaccinated travellers who are at increased risk for severe illness from COVID-19 should avoid nonessential travel to these destinations," the announcement said regarding Level 2 safety.
The CDC also reminded travellers to follow requirements in Cambodia, including wearing a mask and staying two metres apart from others.
Before travelling, people should "understand and follow all airline and destination requirements related to travel, testing, masking or quarantine".
"If you do not follow your destination's requirements, you may be denied entry and may be required to return to the United States," the CDC said of travellers from the US to Cambodia.
During travel, the CDC said: "Wearing a mask over your nose and mouth is required on planes, buses, trains, and other forms of public transportation travelling into, within or out of the United States and in US transportation hubs such as airports and stations."
The CDC further said that after travel: "You should get tested with a viral test three to five days after travel (which is mandatory upon arrival in Cambodia). Self-monitor for Covid-19 symptoms and isolate and get tested if you develop symptoms (mandatory 14-day quarantine in Cambodia). Follow all state and local recommendations or requirements."
The most important guidelines of Cambodia's Health Ministry are summed up in the national slogan, "3 Do's and 3 Don'ts".
The "Do's" are: do wear a mask, do wash hands regularly (and use hand sanitiser) and do social distancing of 1.5 metres.
The "Don'ts" are: don't be in confined spaces, don't gather in large numbers, don't touch people such as shaking hands or greeting kisses.
Risk Level 1 is Low; Level 2 is Moderate; Level 3 is High; and Level 4 is Very High.
Asean member countries classified as Level 1 are: Brunei, Laos, Singapore and Vietnam.
Cambodia is the only Asean country classified as Level 2.
Level 3 countries include: Indonesia, Malaysia, the Philippines and Thailand.
The only Level 4 Asean country is Myanmar.
There is a fifth category called Level Unkown so travel is discouraged. It includes Afghanistan, Papau New Guinea and Sudan.
According to the CDC website: "CDC uses COVID-19 data reported by the World Health Organization and other official sources to make determinations about THN levels. If a destination does not provide data, their THN level is designated as "unknown" and travellers are advised to follow THN Level 4 recommendations. Khmer Times