Angkor Wat Equinox expected to draw crowds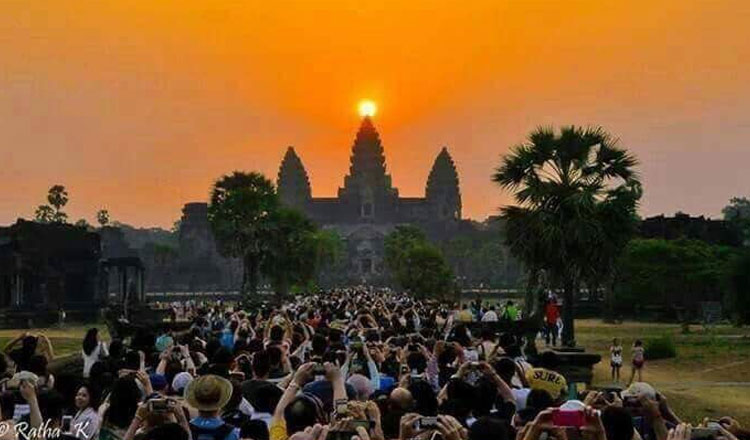 The phenomenon of the sun rising exactly over the peak of Angkor Wat Temple – which only happens twice a year – is expected to draw crowds when it occurs on March 21st.
Mr. Im Sokrithy, Archaeologist and Director of the Department of Preservation of Temples in Angkor Park and Preventive Archeology of the APSARA Authority, said that for 2022, the sunrise at the top of Angkor Wat will be on the 21st of March at about 6:30 a.m. and is a very special event.
The archaeologist also confirmed that the special event of the sunrise at the top of Angkor Wat for 2022 occurs twice a year, once on March 21 and on September 22.
He explained that the architects of the ancient Angkorian civilisation designed the position of the temple so that it would line up with with the sun to create this unique phenomenon – using skills of architecture, mathematical calculations and astronomy.
Although the phenomenon occurs twice a year, its date can be different.
In 2019, the sunrise on the central peak of Angkor Wat occurred on March 20, early in the morning, as can be seen from the central gate of Kuk Tarach (main gate). West) from 5:50 a.m. to about 7 p.m. Khmer Times