Bilateral trade likely to be $6-7b next year, Thai Foreign Minister says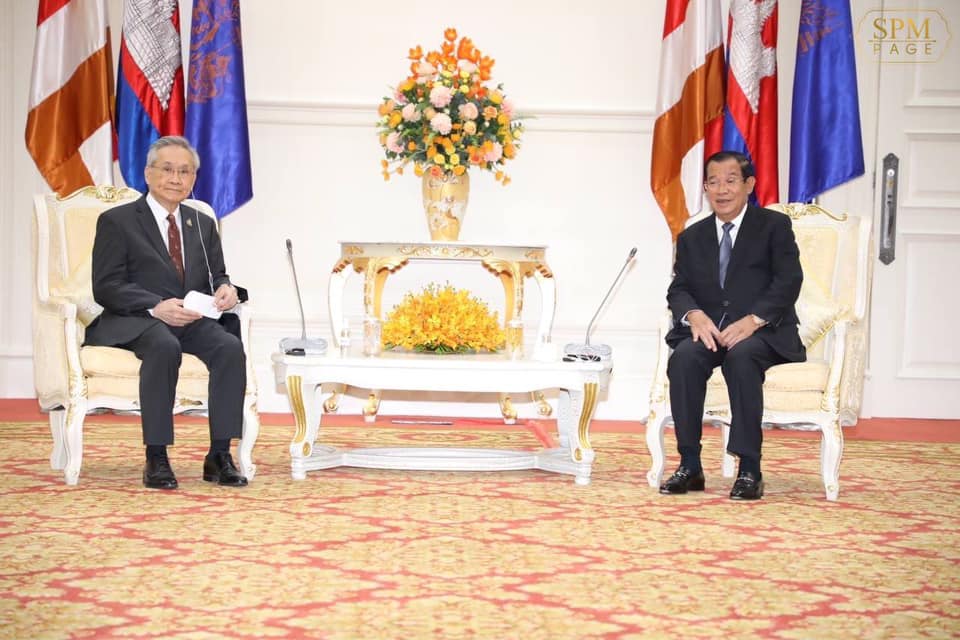 Thailand says it will take longer than expected to reach a $15 billion bilateral trade target with Cambodia as both countries recover from the economic impact of the Coronavirus pandemic and trade next year is likely to be less than half the goal. The potential business would be green energy industries and digital media companies.
The two countries said in 2015 they wanted to reach the target by 2020 but two-way trade plunged 23 percent last year, compared with 2019, to $7.24 billion.
Foreign Minister and Deputy Prime Minister Don Pramudwinai made the comments during a three-day official visit to Cambodia that ended on Saturday.
"Both sides have agreed to maintain the bilateral trade target of $15 billion with an extended timeframe to 2025," said Pramudwinai. "With this target, Thailand expects bilateral trade in 2022 to be around $6 to $7 billion. The main products Cambodia imports from Thailand will still be oil, beverages, vehicles and auto parts. On the other hand, agricultural products will still be the main products Thailand imports from Cambodia," he said.
Trade saw an uptick in the first nine months of this year, rising 18 percent to almost $6 billion dollars compared to the same period in 2020, according to the Cambodian Embassy in Thailand.
Pramudwinai visited Cambodia at the invitation of Foreign Minister Prak Sokhonn. The two chaired the 11th Meeting of the Joint Commission for Bilateral Cooperation between Cambodia and Thailand. They also discussed Cambodia's role as ASEAN chair next year and regional and international issues.
The two sides still haven't resolved the ownership of gas and oil reserves in an overlapping claims area (OCA) that covers 26,000 square kilometres in the Gulf of Thailand.
Cambodia granted licenses to five companies to drill in four blocks of the OCA in 1997, on condition an agreement could be reached with Thailand.
"Both sides see importance in resolving the OCA and reaffirm willingness to cooperate based on the MoU [memorandum of understanding] regarding the Area of their Overlapping Maritime Claims to the Continental Shelf signed in 2001," Pramudwinai said.
During his visit, Pramudwinnai also met with Prime Minister Hun Sen at the Peace Palace. Khmer Times