CBC, Thai Subcon collaborate to promote business and investment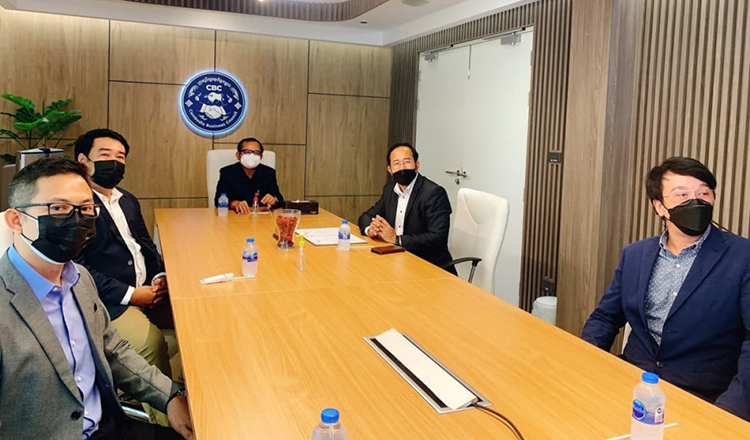 Bangkok-based Cambodian Business Council (CBC) and Thai Subcontracting Promotion Association (Thai Subcon) have agreed to work together to promote the private sector cooperation between Cambodia and Thailand.
Both sides signed a Memorandum of Understanding (MoU) on July 14 in a virtual ceremony held in Bangkok, Thailand under the presidency of Ouk Sorphorn, Cambodian Ambassador to Thailand, according to press release from the embassy.
Sambath Sothea, President of CBC, said at the function that the CBC mission is to develop a platform for all, aiming to establish strong relations with all business alliance and support members of Thai-Cambodian business community as well as promote their interests to the policy makers.
Under the cooperation with Thai Subcon, CBC looks forward to working together for a very fruitful mission and collaboration in the field of business, trade, and investment, Sothea said.
For his part, Kiattisak Jirakajornwong, President of Thai Subcon, pledged to realise and mterialise this MoU for the benefit to both associations and for the goodwill of Cambodia and Thailand.
According to the MoU, both parties committed to enhancing cooperation by jointly organising and developing business, investment, and trade-related activities to promote and expand members' business networks in Cambodia and Thailand.
The two sides will also exchange relevant information and support marketing channels in order to promote cultural and social connectivity.
The bilateral trade between Cambodia and Thailand was valued at $3.366 billion in the first five months of this year, inching down 5.27 percent compared to the same period last year, according to Thailand's Ministry of Commerce. Chea Vannak – AKP