Cambodia-Japan trade reaches $1.7 billion in Jan-Sept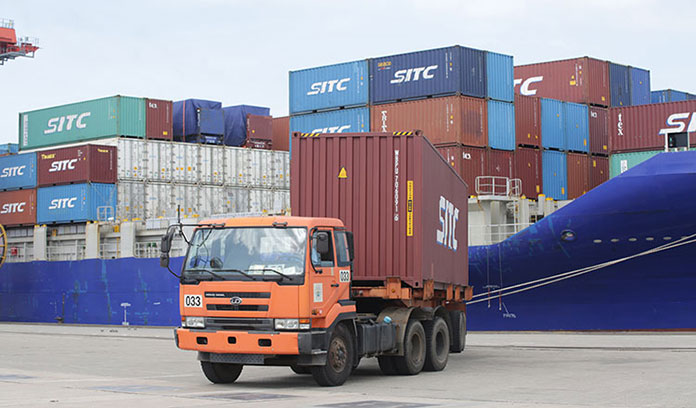 Bilateral trade between Cambodia and Japan reached $1.754 billion in the first three quarters, a 4.4 percent increase compared to the same period last year.
From January to September, Cambodia exported $1.316 billion worth of products to the East Asia Nation, a year-on-year increase of 8.7 percent, according to data from the Japan External Trade Organization (JETRO).
Cambodia spent $438 million importing products from Japan during the same period, a 29.1 percent increase compared to 2020.
This results in Cambodia's trade surplus with Japan reaching $878 million.
The main exports to Japan are garments, bags, footwear, furniture, cosmetics, paper and office supplies and leather goods.
Cambodia imported machinery, automobiles, electronics, furniture, fabrics and plastics from Japan.
Cambodia looks upon Japan as a prioritized trade partner for talks on a bilateral free trade agreement to be established, according to the Ministry of Commerce.
The talks are set to be conducted soon as the Kingdom has already inked two bilateral FTA with China and South Korea.
Lim Heng, vice president of Cambodia Chamber of Commerce, told Khmer Times that exports to foreign countries –including Japan, showed the country's economic activities remains robust.
"It is a good sign of having trade increase," he said. "With new trade pacts, more investments can be expected."
CCC is also planning to set up foreign liaisons abroad to promote foreign investment, Heng said, citing that Japan is among the countries that CCC is planning to establish an office.
In 2020, two-way trade between the two countries was valued at $2.099 billion, an 8 percent drop compared to 2019.
Japan is one of Cambodia's biggest markets after the US and EU.
The Kingdom's export to the US was valued at $6.175 billion in value in the three quarters, an increase of 28.26 percent, according to the US Census Bureau.
Imports from the US increased by 30.70 percent to $303.5 million during the same period. Khmer Times