Bilateral trade between Thailand and Cambodia sees increase compared to previous year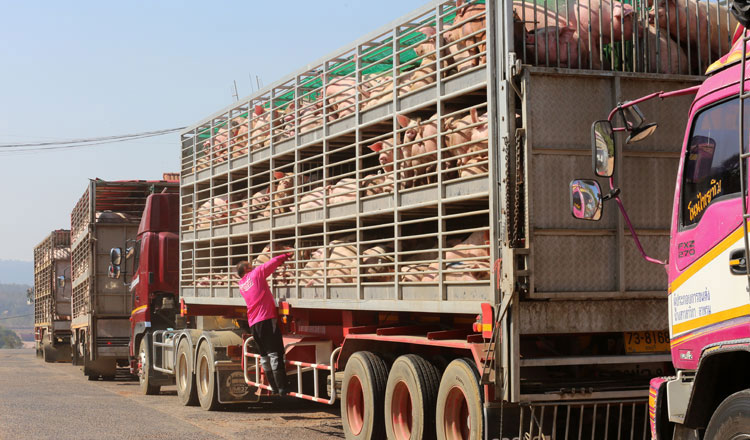 The trade between the countries of Cambodia and Thailand has seen an increase in the nine months of this year.
According to a statement released from the Cambodian Embassy in Thailand to local news on November 5, bilateral trade between the two countries have increase by 18 percent in the first nine months of this year compared to the previous year. Trade between both countries is currently valued at nearly $6 billion dollars.
As of the third quarter (January to September) of 2021, the bilateral trade between Cambodia and Thailand reached a total of $5.97 billion, an increase of 18 percent, compared to the same period of 2020, which was worth $ 5.08 billion, the statement said.
In the first nine months, exports from Cambodia to Thailand were worth $687 million, a decrease of 28 percent from the $958 million worth during 2020. While exports dropped, imports from Thailand to Cambodia was valued at $5.28 billion, an increase of 14 percent compared to last year's $4.61 billion.
The Cambodian Embassy in Thailand said that the increase in trade between both countries continued despite the restrictions on travel. This is due to the restriction not extending to cross-border trade, which continues every day.
Cambodia's main exports to Thailand include textiles, agricultural products, gems, raw materials and semi-finished products. Imports from Thailand include fish, meat, vegetables, automobiles, organic fertilizers, foodstuffs, and construction materials. Khmer Times