Cambodia encourages U.S. companies to invest in infrastructure projects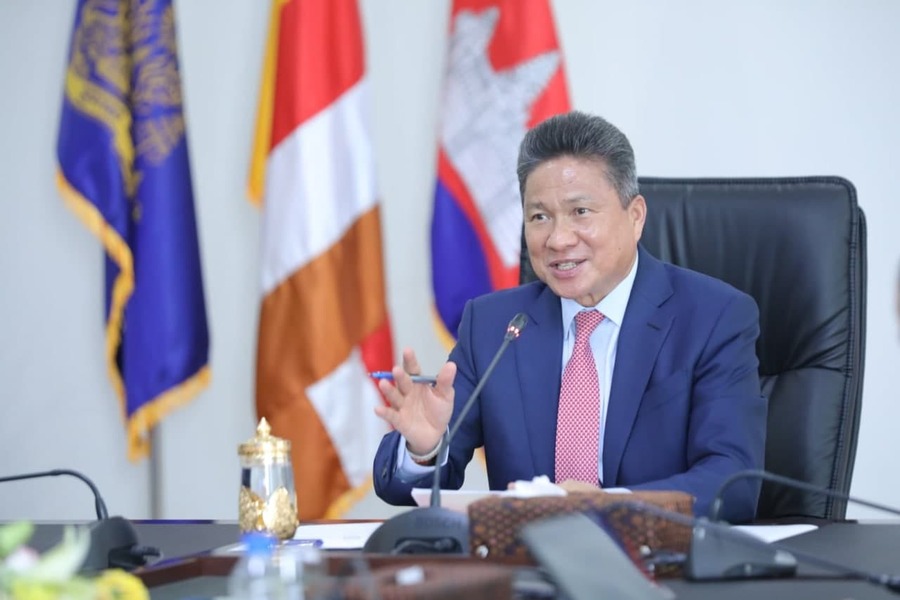 Cambodian government has encouraged U.S. companies to join biding on infrastructure projects and build quality physical infrastructure in Cambodia.
The encouragement was made by Sun Chanthol, Senior Minister and Minister of Public Works and Transport in a virtual meeting with Mr. Ted Osius, President and CEO of the U.S.-ASEAN Business Council (U.S.-ABC), accompanied by representatives from a number of the Council's member companies.
The senior Minister emphasised the importance of private sector's participation in the development of infrastructure as well as the national economy, adding that private sector is the key engine of Cambodia's economic growth.
There has not been any American companies participating in the bidding for infrastructure construction projects, in Cambodia, he said, thus encouraging American companies to participate as well as invest in the development of Cambodia's infrastructure.
The U.S. helped construct the 230-kilometre-long National Road 4, linking Phnom Penh capital to Sihanoukville of Preah Sihanouk province in the 1950s. Chea Vannak – AKP, Khmer Times