Cambodia's exports to US nets $8 billion in January-November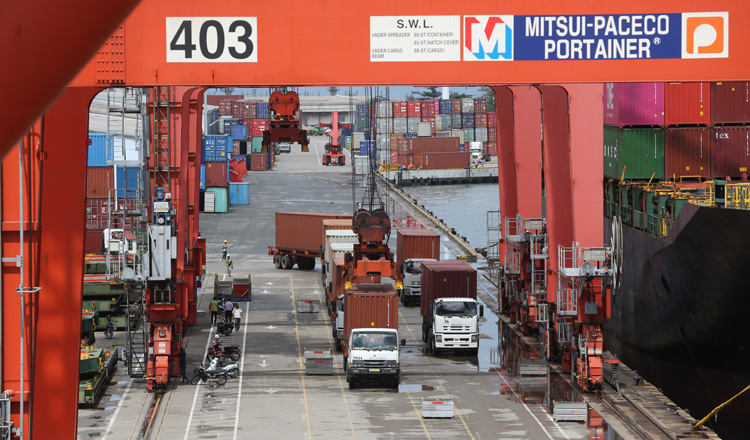 Trade figures from the US Census Bureau issued last week showed that the Kingdom imported $378.1 million worth of goods from the world's biggest economic nation, a year-on-year increase of 21 percent
Cambodia exported $8,018.2 million worth of products to the US, a 32.7 percent increase compared to the same period last year.
Trade figures from the US Census Bureau issued last week showed that the Kingdom imported $378.1 million worth of goods from the world's biggest economic nation, a year-on-year increase of 21 percent.
This resulted in Cambodia's trade surplus with the US at $7,640 million, a 33.3 percent increase compared to the same period last year.
In November alone, Cambodia's export to the US amounted to $794.2 million, a 24.2 percent decrease compared to exports in October, while import was valued 31.5 million.
Cambodia's exports to the US were mostly garments and included goods such as footwear, bicycles and furniture. They are exported under the US Generalised System of Preference.
The Kingdom imports automobiles, machinery, electrical appliances and electronics.
Pen Sovicheat, spokesman at the Ministry of Commerce, told Khmer Times that the US remained the biggest market for Cambodia's export products in 2021 despite the Covid-19 pandemic due to main products exported are cloth and footwear products and the travel and bag products benefited from the GSP and contribute a big share of the amount of exports.
"Cambodia's export to the US remains strong despite the fact that export of some products under the GSP scheme is made with tariff payment," Sovicheat said.
Cambodia's travel and bag products only receive GSP status in the US market and other products such as clothes and footwear are exported to the US under the Most-Favoured Nation status, which allows for discounts on imports.
Cambodia and the other 26 countries, which used to benefit from the GSP, joined as an alliance submitted by letter to the US Congress, asking the US to renew the GSP scheme, which expired by year-end of 2020.
Bilateral trade between the Kingdom and the US amounted to $6.9 billion in 2020, which was up 17.89 percent from 2019.
The value of Cambodian goods exported to the US was $6.5 billion in 2020. That figure rose 22.79 percent from the $5.3 billion recorded in 2019. Khmer Times