Cambodia registers almost 140,000 domestic visitors in third weekend of October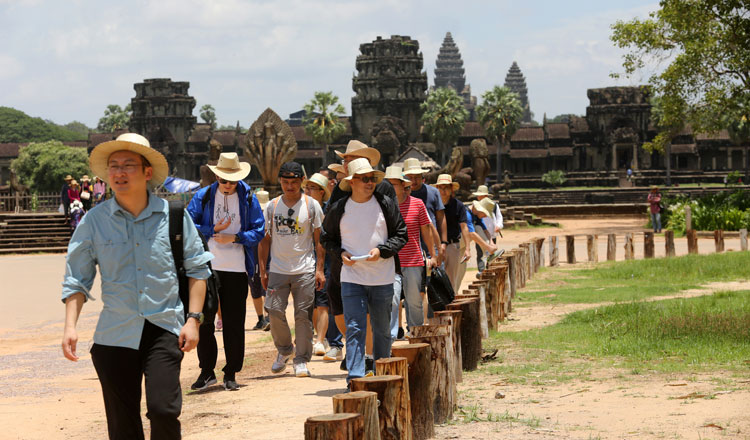 Some 138,099 domestic tourists were recorded in the third weekend of October, from Oct. 15 to 17, Minister of Tourism Thong Khon pointed out this morning.
The figure represents a decrease by 43.46 percent compared to the previous weekend after Pchum Ben holiday, but if compared with the weekend before Pchum Ben break, it saw an increase by 18.21 percent, underlined the Minister.
Of the 138,099 domestic visitors, 135,066 were national tourists, and 3,033 were foreign tourists, he added, stressing that the most visited tourism destination was Preah Sihanouk province, followed by Phnom Penh capital, and the provinces of Kampot, Kampong Speu, Siem Reap, Pursat, and Kep.
All Provincial and Municipal Departments of Tourism have been actively promoting and implementing the Standard Operating Procedure (SOP) introduced by the Ministry of Tourism to ensure the operation of the business tourism in the new normal.
The Royal Government of Cambodia has decided to reopen the country step by step and revise the requirements for travelers entering the country in conformity with the New Normal norm.
According to a recent announcement of the Ministry of Health, for travellers fully vaccinated against COVID-19, a three-day quarantine is required for investors, technical staff, both Cambodians and foreigners, diplomatic officers, official cooperation projects' officers, and civil servants returning from missions abroad (their family members are included), but a seven-day quarantine is needed for the general travellers either Cambodians or foreigners.
Those who have not yet inoculated or fully vaccinated, they have to be quarantined for 14 days.
Special regime will be applied to the government's official guests and senior government officials returning from missions abroad in accordance with the decision of the Royal Government on each case.
Besides, all travellers are required to show relevant documents, and have their health checked and their sample taken for testing upon their arrival at any border gate. Phal Sophanith – AKP, Khmer Times