Cambodia records more than 250,000 tourists last week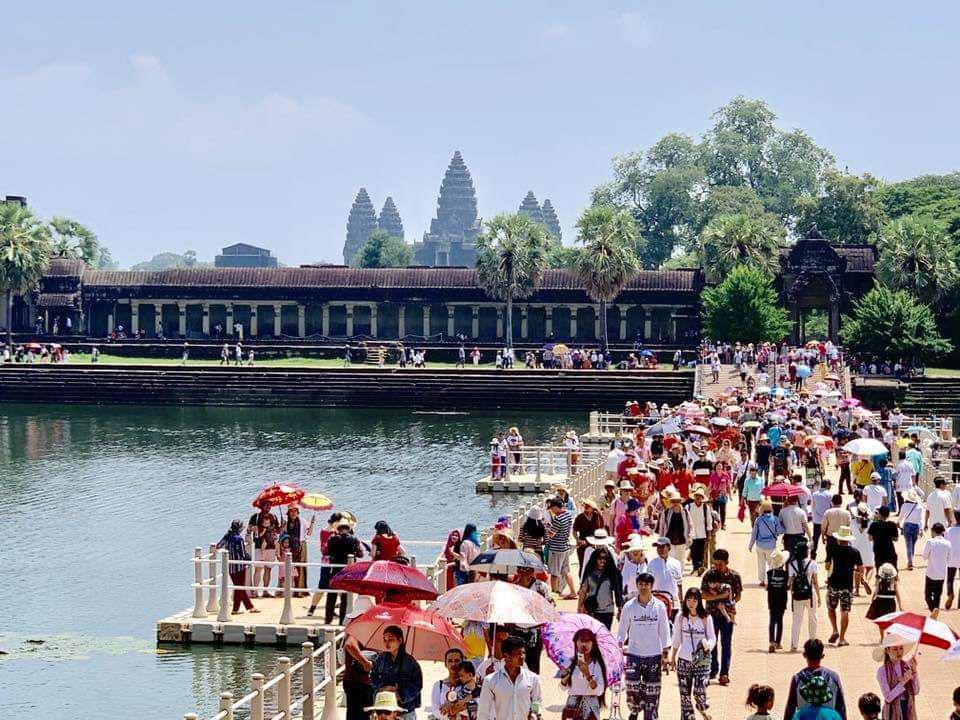 The tourism sector seems to begin to get back in full swing despite the Omicron spread in Cambodia, with the Ministry of Tourism recorded an increase of tourists on the second weekend of March.
On March 14, Minister of Tourism, Thong Khon, said that on the second weekend of March, a total of 253,876 tourists were recorded, including 11,688 foreign tourists.
The number of foreign tourists has remained fairly stagnant, with only the number of national tourists increasing.
The number of national tourists on the first weekend was 188,338 compared to the 242,188 national tourists recorded last weekend.
The province that received the greatest number of tourists was Preah Sihanouk with 37,110 tourists recorded; Pursat came in second with 28,724; Phnom Penh recorded 28,419 tourists; Siem Reap recorded 27,543 tourists; Battambang recorded 23,990 tourists; Kampot recorded 26,136 visitors; Kampong Speu recorded 12,509 tourists and Kep recorded 11,443 tourists.
Minister Khon said that the flow of tourists last weekend has increased remarkably. The number recorded is 27.30 percent higher than the number of tourists recorded during the first weekend of March.
The Minister said that the number of visitors is beginning to return to the pre-Omicron numbers. The momentum of tourists is expected to continue to grow with Cambodia beginning to get a handle on the Omicron spread. Khmer Times