CMAC gives 50 mine detectors to the army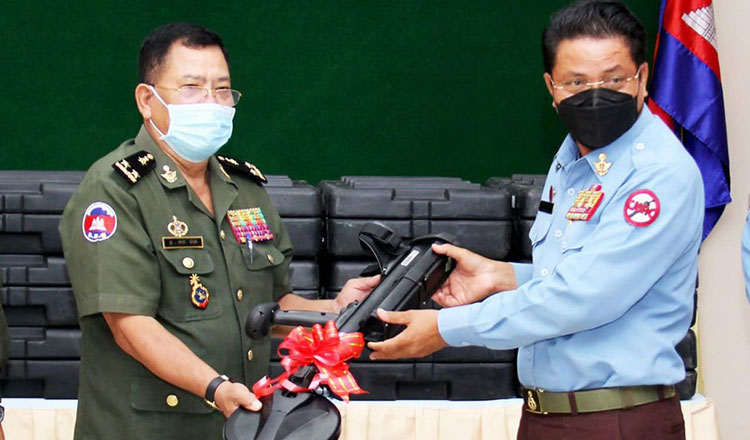 Cambodia Mine Action Center (CMAC) has handed over 5O mine detectors to the Army Department in the Ministry of Defence to support the demining programme in the army.
CMAC's Director-General Heng Ratana said 100 soldiers from military region 3, military Region 5, and Military Intervention Division, have recently undertaken de-mining skills with CMAC de-mining experts at the training headquarter in Kampong Chhnang province.
They now have completed their training, he said.
Ratana said that CMAC gave 50 mine detectors to their units under the leadership of Lieutenant General Hun Manet so that they can help clear land mines and other UXOs.
He added that now soldiers and CMAC de-miners groups have been working closely to clear mines and UXOs on villagers' land. Khmer Times