Cambodia Receives 700k More Doses of China-Donated Sinopharm Vaccine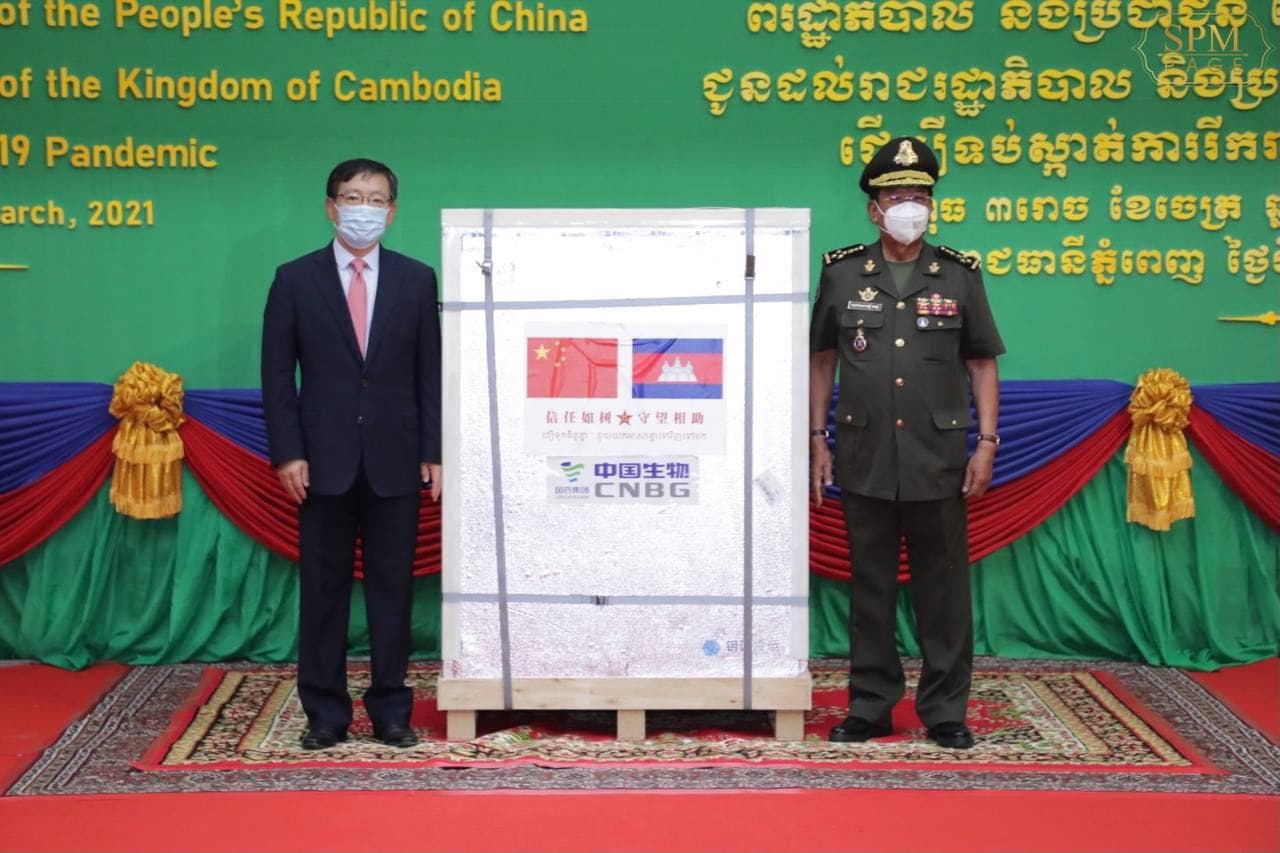 Another 700,000 doses of Sinopharm vaccines donated by China arrived at the Phnom Penh International Airport at 10.30pm last night, with 300,000 doses for the Ministry of Defence and 400,000 for the Health Ministry.
The 400,000 doses were the second batch of one million vaccines granted by China which sent 600,000 doses in February.
The extra 300,000 were a special donation to the Royal Cambodian Armed Forces. On hand to receive yesterday's doses were General Tea Banh, Minister of Defence, and Chinese Ambassador to Cambodia Wang Wentian.
Gen Banh said: "The Chinese Ministry of National Defence has informed me that 300,000 doses of Sinopharm will be donated to our Ministry of Defence. It is the second batch of the Sinopharm vaccines [donated by China]," he said.
The first batch of 600,000 doses that arrived on February 7 was part of the one million Sinopharm vaccines donated by the Chinese government.
Vongsey Vissoth, secretary of state at the Ministry of Economy, said the government plans at least 10 million doses of COVID-19 vaccines for the vaccination campaign in 2021, and more orders have been placed.
Speaking to reporters after presiding over a ceremony to receive the 1.5 million doses of Sinovac on March 26, Vissoth said that the government has enough funds to buy COVID-19 vaccines from China and other countries to inoculate the Cambodian people for free.
He said that Cambodia plans to buy four million more doses of Sinovac from China and was in negotiations to purchase the Johnson & Johnson vaccine from a US company.
Ambassador Wentian said that the Chinese government and people will continue to support Cambodia in the fight against coronavirus.