Samdech Sar Kheng announces Chinese investment to reach total of $10 billion in 2023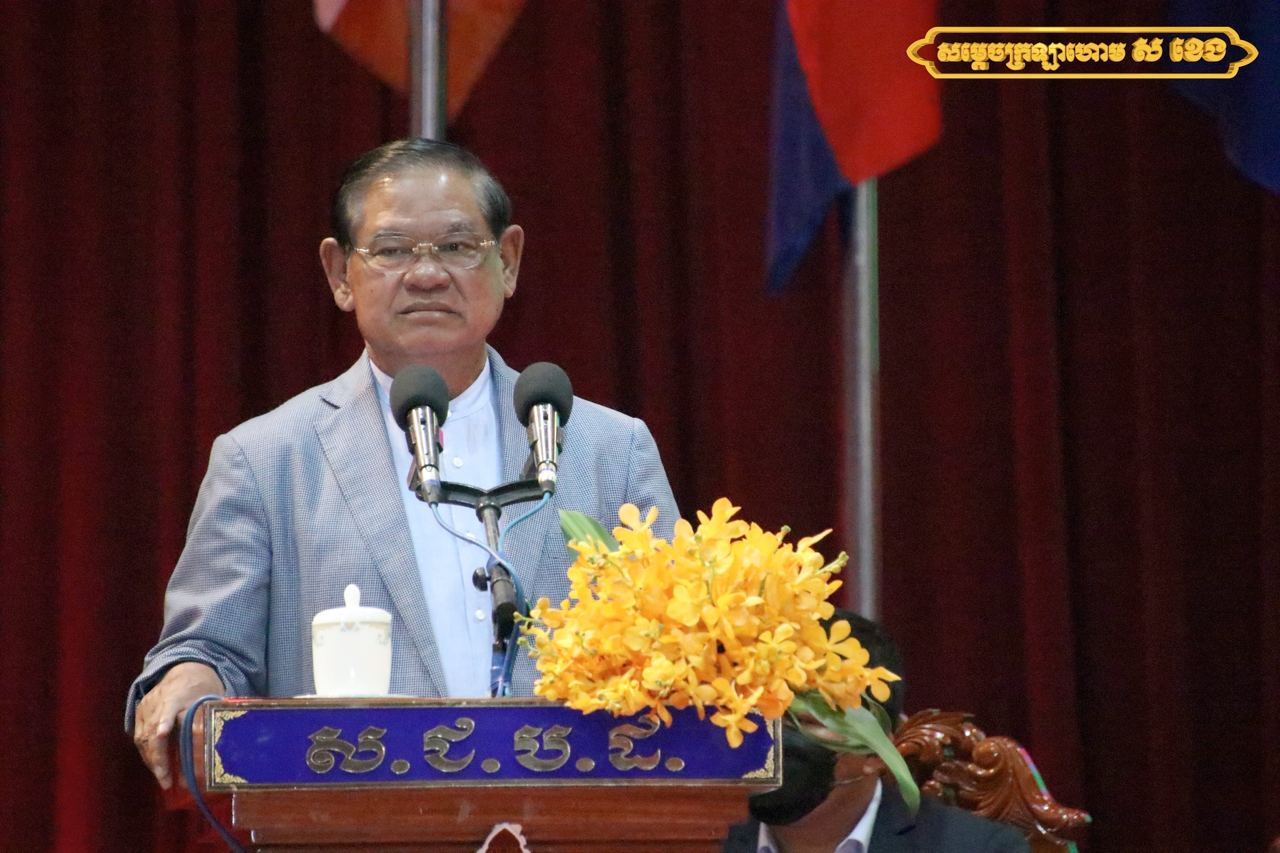 In the first semester of 2021, Chinese investment in the Kingdom remained the highest of any foreign nations. The total value of Chinese finance reached around $5 billion, an increase of 31 percent when compared to the previous year.
In his speech during the reappointment ceremony of the members of the association of Chinese enterprises from Jiangsu province on Saturday at Sofitel Phnom Penh Phokeethra, Minister of Interior Sar Kheng said that Chinese investment was on the top of the list of all foreign investment in Cambodia.
"Jiangsu is a province in China which has good relations with Preah Sihanouk province in Cambodia. From a Cambodian perspective, we welcome the investment, and are making efforts to transform Preah Sihanouk province into a multirole economic zone with the end goal of attracting more direct investment from Jiangsu province, as well as the other provinces of China, and around the world," said Kheng.
The minister added that for this reason, the Cambodian government needed to make efforts to preserve peace, security, and national stability, with the objective of creating a favorable environment for investment in the country in order to take part in developing the national economy. An improvement in the economy would result in a better standard of living for all Cambodians, he said.
"The Ministry of Interior is cooperating with the Ministry of Public Security in China. In September last year, both ministries signed a working plan to continue cooperating for the implementation of law aiming to improve security, public order, social safety. Of specific note, both sides agreed to join hands to grow the total value of our bilateral trade, with the goal of reaching $10 billion in 2023," he said.
During the ceremony, Kheng also praised the Jiangsu Association in Cambodia for its efforts to gather entrepreneurs, experts, intellectuals, and students from Jiangsu province to participate in the development of Cambodia as well as China.
Kheng said that the association would continue to play a crucial role in this development, for the benefit of both countries.
The minister also praised the association's efforts to participate in combatting the Covid-19 pandemic in Cambodia by sourcing medical aids and equipment from China.
Kheng highly valued the progress made by China amid the pandemic to reach positive economic growth.
"Cambodia achieved a globally significant rate of vaccination, which led to the end of 'The February Community Event' and the reopening of the country, thanks largely to the invaluable participation of China," he added. Khmer Times