Khmer New Year Will Be Celebrated As Usual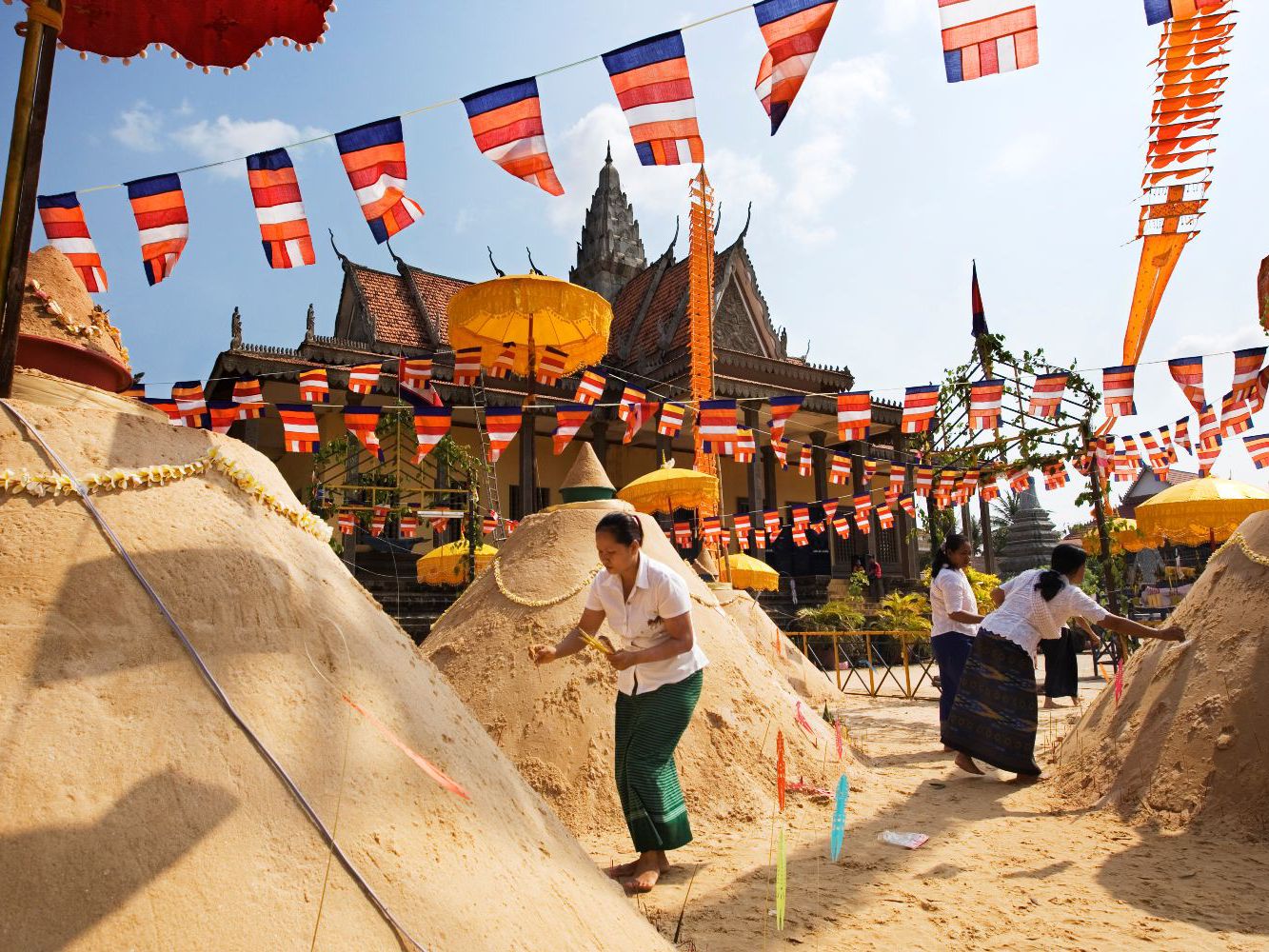 Prime Minister Hun Sen announced that this year's Khmer New Year which is annually celebrated in April will be marked as usual as COVID-19 has been contained.
Speaking at the ground-breaking of Bakheng Water Treatment Plant in Phnom Penh this morning, Mr Hun Sen said last year's three-day holidays were cancelled to reduce the travelling of people to prevent the spread of COVID-19 infection from one place to another.
"The reason for last year's action was because 120,000 migrant workers from Thailand suddenly returned to Cambodia while many people would leave Phnom Penh during the holiday and it was hard to know whether a person had the virus or not," Mr Hun Sen said. "It could have been so much complicated, even led to a community outbreak."
"We do not plan to cancel it again this year because we can control the situation, especially the return of the migrant workers," he said.
However, the Premier called for everyone to stick to the concept of "new normal", such as practising good hygiene and social distancing, during the celebration of Khmer New Year as well as upcoming Chinese New Year, which will be celebrated this month by Chinese and Vietnamese descents in the country.