Documentary made available online to help Bokator clubs survive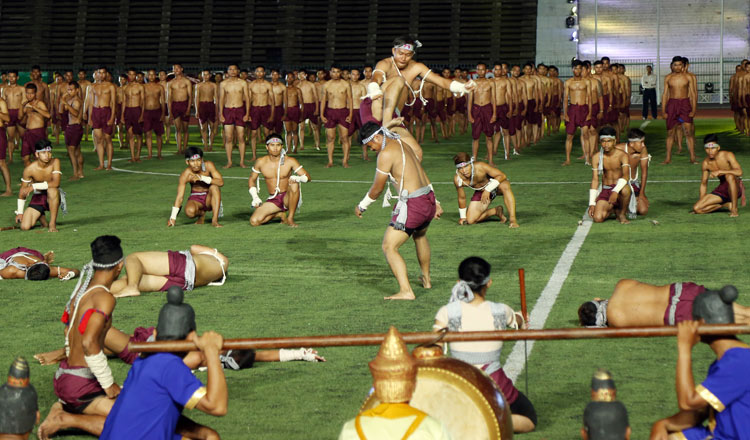 The well-known documentary about Bokator in Cambodia has been made available online to help Bokator clubs survive amidst the Coronavirus pandemic.
In a post on its official Facebook page, Surviving Bokator, a non-profit organization behind the documentary, said the limited online screening of Surviving Bokator in the United States (US) will also serve as fundraising.
"To help people get through these difficult times of social isolation during the Khmer New Year and Easter season, we are responding to requests to make Surviving Bokator available for viewing at home and on mobile devices. This is a limited time opportunity until April 30," part of the post read.
"Since we had to cancel our USA theatrical tour this spring, we realize that an online event also gives us the unique chance to fundraise, helping Bokator clubs in Cambodia survive the COVID-19 pandemic," it added.
Our Dara, secretary-general of the Bokator Federation of Cambodia (BFC), said they had discussed with the producer and director of the film the situation of the Bokator school and masters. Like many other sports clubs or organizations in Cambodia, Bokator clubs are facing financial ruin due to the outbreak.
"They decided to do the fundraising through the film," he disclosed.
Surviving Bokator tells the story of a Khmer Rouge survivor and Bokator master who longed to revive the sport, which almost became extinct during the genocidal rule of the ultra-Maoist group from 1975 to 1979. The documentary, which took Canadian filmmakers Mark Bochsler and Sandra Leuba five years to complete, has been shown and won acclamation, not only in Cambodia but also in other countries.
Bokator is a Khmer martial art that involves the use of any part of the body, as well as weapons, to subdue an opponent. It is among the oldest existing fighting systems in Cambodia. Khmer Times