PM sings praises of Kingdom's artists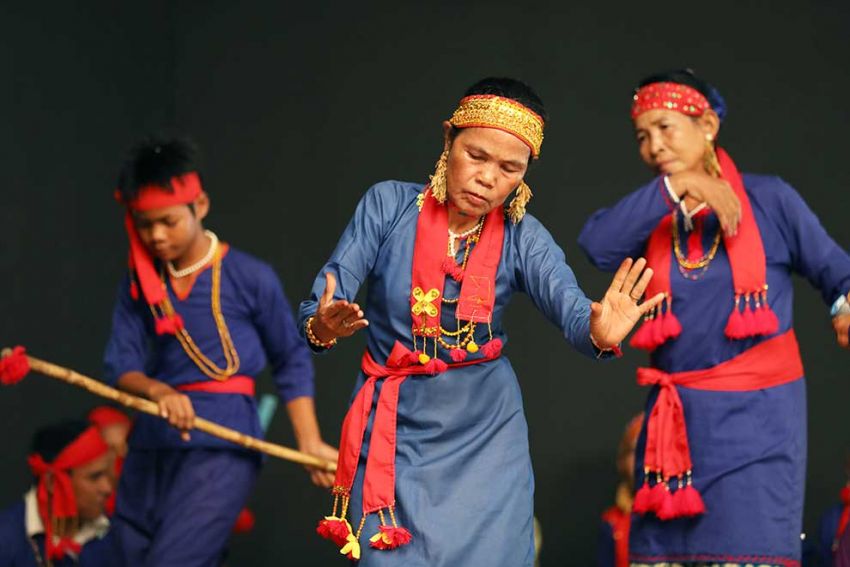 As Cambodia is hit by the Covid-19 pandemic, the country's cultural artists remain key players – like back-line troops whose regular activities encourage those on the frontline – in the fight against the coronavirus, said Prime Minister Hun Sen in a letter celebrating the 24th National Culture Day under the theme "Youth for National culture".
"Although the day would be observed under the conditions of the new normal in 2022, National Cultural Day reflected the spirit of the nation and the importance of maintaining and protecting national culture, despite the community spread of the Omicron variant," the letter read.
Hun Sen said that although 2021 was a difficult time for Cambodia amid large-scale lockdowns to stave off the virus, the government had maintained finance for the restoration and protection of temples in the country's World Heritage Sites. It had also given artists priority for vaccination, along with culture ministry leaders and officials.
"I have always paid great attention to cultural works which are the soul, identity and pride of the nation. Despite disruptions triggered by Covid-19, the government continues to pay great attention to the cultural field and National Cultural Day celebrations have never been disrupted," he added.
He said that in the last 10 years, the Cambodian film and music industry had expanded rapidly to meet social demand. This could be seen in the number of high quality films which had screened on television in the past years, he said.
In its past half term, the government – along with the culture ministry – continued to work hard to cooperate on strategic work, including conserving and upholding traditional values and developing the national culture. This work corresponded with the vision set in the National Policy on Culture: "Preservation and development of national culture to contribute to socio-economic development".
Hun Sen said the film and music industries are innovators in the cultural field and have endless potential. These industries are significant players in the private sector, especially as the government has fully reopened social activities like movie theatres and wedding ceremonies.
"With the introduction of clear safety protocols for artistic and culture activities – and the success of the nationwide vaccination campaigns, I am very optimistic that the Cambodian cultural industry will soon regain its momentum and make an important contribution to the nation's post-pandemic economic recovery," Hun Sen said.
Culture minister Phoeurng Sackona noted that the National Culture Day was established in 1999 and is celebrated every year under different themes according to the contextual priorities of the ministry.
She added that this year's theme "Youth for National Culture" was not a coincidence. According to the 2019 census, young people made up 61.7 per cent of the population, with the number of youths between the ages of 15-30 continuing to rise.
"The youth have the potential of becoming indispensable human resources and will make important contributions to the preservation and development of national culture. Naturally, they are also the foundation for its future development," she added. Phnom Penh Post