Inaugural Women's Run Draws More Than 2k Participants
The coronavirus scare did not deter the holding of Cambodia's first-ever Women's Run, with more than 2,000 participants from the Kingdom and other countries joining the event.
The event was held on Sunday in Phnom Penh as part of the International Women's Day celebration.
In addition to Cambodians, there were also participants from the United States, Thailand, Vietnam, Philippines, United Kingdom, France, China, Japan, Australia, Germany, Netherlands, South Korea, and other countries.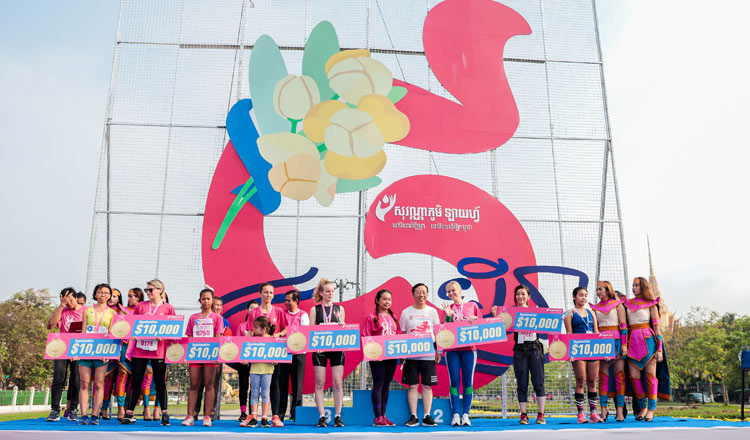 Vath Chamroeun, secretary-general of the National Olympic Committee (NOCC), said in an interview after the race they were happy with the turnout and outcome of the event.
"More than 70 percent of the participants were women," he noted.
According to him, the objectives were met and everyone had a great time. "It was a very successful race," he stated. "I wish to thank Sovannaphum for fully supporting the event."
The Women's Run was held primarily to promote gender equality and women participation in sports, raise awareness about the environment and celebrate International Women's Day.
He said it also led to people paying more attention to the environment, noting many of the participants picked up trash and cleaned the areas along the route. The race started and finished at Wat Botum Park.
The winners of the race received prizes in the form of life insurance coverage.
Dutch tourist and marathon runner Jasmijn van Holsteinjn, who was one of the winners, said she was very happy to join the race. "I enjoyed it a lot. I really liked it, especially since it coincided with International Women's Day celebrations," she stated.
Van Holsteinjn, who ran in the 10k category, said she was amazed to see the participants wearing the same t-shirts running and walking along the river. "The people were also very friendly and helpful," she pointed out.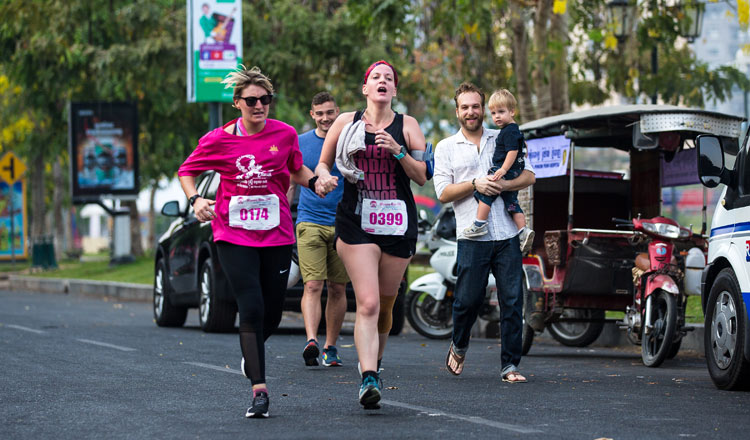 Tan Jiak Hian, CEO of Sovannaphum Life Assurance, was one of the participants of the event.
The race, which was open to both men and women, came in two categories: 10k and 4k.
Sovannaphum Life Assurance, the Kingdom's leading and fastest-growing life insurance company, sponsored and organized the event in collaboration with the NOCC, Ministry of Tourism, Ministry of Tourism, Youth and Sports and Cambodia Events Organiser.
Running competitions and related events are increasingly becoming popular in this Kingdom of 16 million people. The Women's Run is among the many races held or is going to be held in Cambodia this year.
Last month, the 3rd Battambang Bamboo Road Race was held in Battambang province. The month of February also saw the revival of the Kep International Half Marathon.
The next big races for this year are Phnom Penh International Half Marathon on June 14 and the Khmer Empire Marathon on August 2. Other race events are the Cambodia Elephant Trail 2020 on July 4 and Koh Dach (Silk Island) Race on July 26.
Khmer Times