GMAC: Raw Materials From China Not Enough to Sustain Factories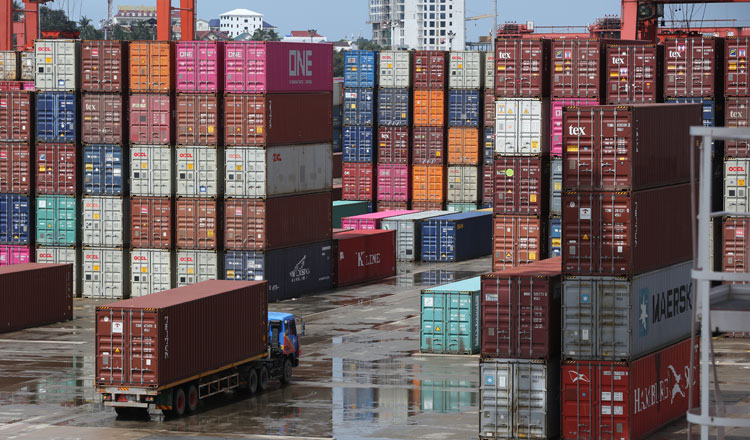 The Sihanoukville Autonomous Port revealed more than 200 containers of raw materials arrived from China yesterday, adding two more ships carrying raw materials are en route. The shipments are projected to fill the shortage of raw materials in the Kingdom that has paralyzed production for hundreds of garment factories. However, the Garment Manufacturers Association in Cambodia (GMAC) said these materials may not be enough to meet garment factory demands.
Kun Nhim, director-general of the General Department of Customs and Excise, yesterday said the Chinese ship SITC JIANSU arrived at Cambodia's port on Sunday with 212 containers. Of these,102 carried raw materials for garments.
"57 containers left the port today [Monday] to be transported to the factories," he said, adding the second ship named SITC FUJIAN arrived yesterday at 9 pm.
"Three more ships will arrive soon though we have yet to know their exact arrival schedule. We will coordinate with authorities so the containers are transported quickly from the port in order to support our factories," he said.
During a national road inauguration in Pursat province yesterday, Prime Minister Hun Sen said seven ships of raw materials from China are set to arrive to help alleviate production setbacks in the Kingdom amid the COVID-19 outbreak.
"The first two ships have already arrived. The others will arrive tomorrow [Tuesday]," he said, noting two other ships will dock at Ho Chi Minh Sea Port with all containers set to be transferred to Cambodia's Special Economic Zones before being transported to the capital.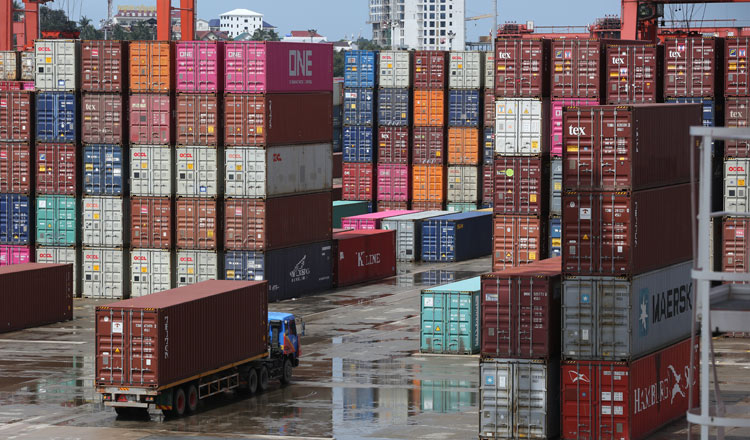 The shipment of raw materials, he said, will last until May, by which time he expressed hopes of seeing COVID-19 fears abated and the operations of the affected garment factories resumed.
The GMAC last month said more than 60 percent of raw materials used in factories in the Kingdom are imported from China. Due to the shortage, government officials have estimated up to 30,000 garment factory workers could lose their jobs this month if the situation does not improve.
GMAC secretary-general Ken Loo yesterday welcomed the arrival of the shipments but noted they will not be enough to fill the shortage.
"Under normal circumstances, we need 2,000 containers of raw materials to produce 1,000 containers of final products weekly. Now, we only have hundreds of containers, which will not be enough to meet the production quota," he said. "Nevertheless, we are grateful for the support even though it is less than what we normally require."
He added once the situation in China normalises, all raw materials will arrive as ordered.
"The factories had already ordered the raw materials before news of coronavirus came out but everything was delayed due to the outbreak. So, I hope the situation goes back to normal soon," he said. "However, once the situation normalises, we would still have to wait in queue along with other countries who have ordered raw materials from China."
Coalition of Cambodian Apparel Workers' Democratic Union President Ath Thorn yesterday also lauded the shipment arrival saying that it will resume operations of the affected factories.
"I think the situation will improve once the raw materials arrive as it will help the struggling factories and the workers can resume operations," he said.