US firms to visit Cambodia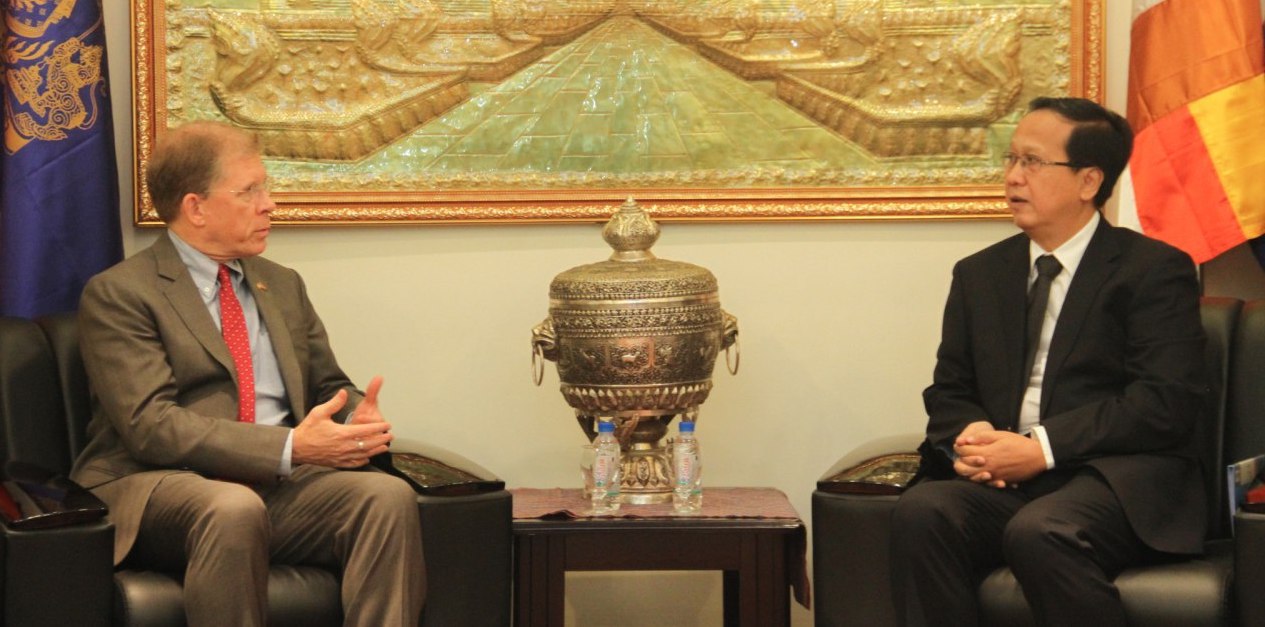 Representatives of 16 companies from the United States will visit Cambodia this week to explore the latest trends in the country's agriculture sector in particular.
The companies are large-scale and well-known firms – including Amazon, John Deer, IBM, Walmart, US Grains Council and Sripipat Engineering. They are scheduled to arrive early next month, according to The US embassy in Phnom Penh.
The delegates will participate in a two-day event, which is set to be held in Phnom Penh on Feb 6 and 7 under the theme: "Business Opportunities in Cambodia's Agriculture Sector" where the companies will have the chance to learn about technology, biosecurity and food safety in the agriculture sector.
During a meeting held last November with US Ambassador Patrick Murphy, Commerce Minister Pan Sorasak asked the United States to increase investments in the Kingdom.
The minister suggested US firms could invest in agriculture, gem processing, light manufacturing, and electronics.
"The Cambodian government has made significant progress in improving working conditions in the Kingdom," he said.
Two-way trade between Cambodia and the United States reached approximately $5.4 billion in 2019, a nearly 40 percent hike on the previous year, data from the US government shows.
Source: Khmer Times