Korean Investment Projects Worth $5B Registered as of February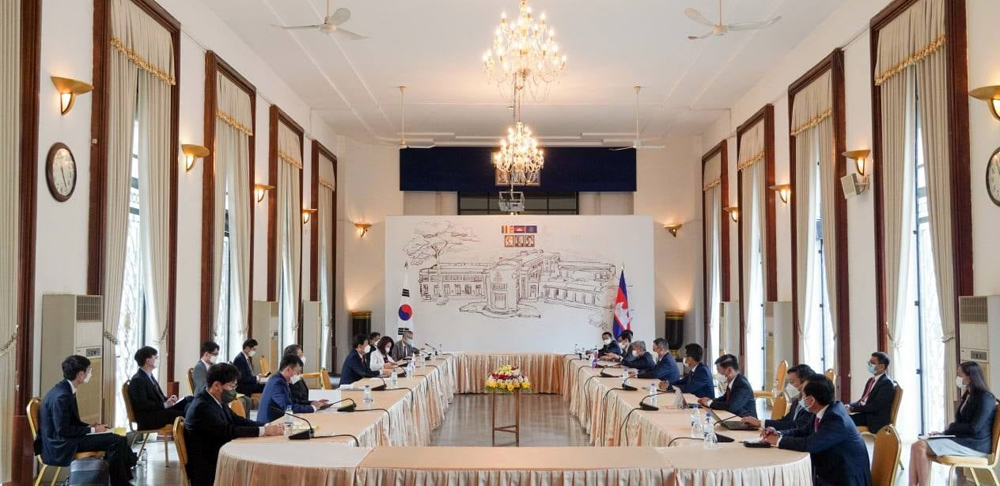 The Council for the Development of Cambodia has registered 219 Korean investment projects worth in total of US$5 billion as of February 2022.
Figures of the Korean investment projects in Cambodia were presented at a meeting between H.E. Sok Chenda Sophea, Delegate Minister Attached to Prime Minister and Secretary General of the Council for the Development of Cambodia, and H.E. Koo Yun-cheol, Minister for Government Policy Coordination, Prime Minister's Office of the Republic of Korea, in Phnom Penh this week.
In the meeting, H.E. Sok Chenda Sophea highly valued the investment from Korea in bringing capital and technology to Cambodia, and briefed his guests on Cambodia's new investment law, which came into force at the end of 2021.
The CDC secretary general expected that this new investment law will help attract more investment from Korea to Cambodia, especially in the digital and food processing sectors.
AKP