Cambodia and South Korea trade valued at $884 million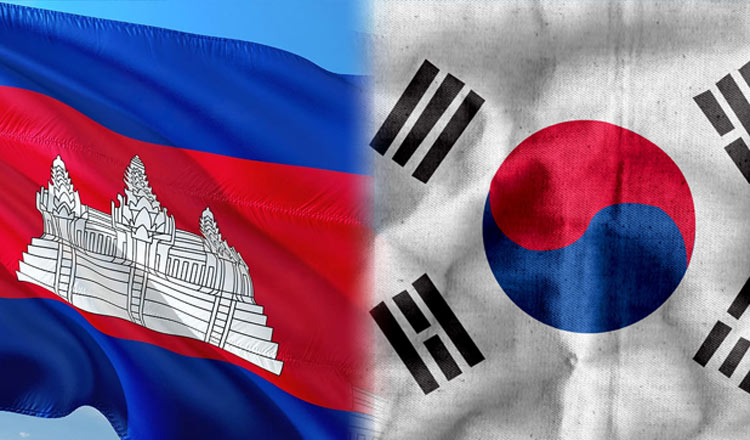 The bilateral trade between Cambodia and South Korea was valued at $884 million as of December 2020, a year-on-year decrease of 14 percent.
Figures from the Korean International Trade Association showed that from January to December 2020, Cambodia exported $317 million of products to South Korea, a year-on-year decrease of 18 percent. Cambodia imported $567 million of goods from South Korea, sliding down 5 percent.
Like other trade partners, the two countries suffered from the COVID-19 pandemic.
Facing the downward growth of bilateral trade in 2020, the two countries have placed high hopes for trade growth on the soon-to-be finished draft of a free trade agreement (FTA).
Minister of Commerce Pan Sorasak said recently the two sides are going to finish the trade pact draft soon and the two countries are expected to ink it within the year.
His comments came after four rounds of negotiations on the FTA had been made, in what officials called 'positive progress'.
Lim Heng, vice-president of the Cambodia Chamber of Commerce (CCC), said Cambodia's trade with partners will likely benefit from FTAs.
"The availability of COVID-19 vaccines has been announced and some countries have used those vaccines already. And the growth of Cambodia's economy and of other countries is expected to increase in 2021 because we have the RCEP trade agreement, (the Regional Comprehensive Economic Partnership between the Asia-Pacific nations of Australia, Brunei, Cambodia, China, Indonesia, Japan, Laos, Malaysia, Myanmar, New Zealand, the Philippines, Singapore, South Korea, Thailand, and Vietnam)," Heng said.
Cambodia's products exported to South Korea are mostly clothes, footwear, travel goods, beverages, components for electronic equipment, rubber, pharmaceuticals and agricultural products.
Exports of fresh mangoes from Cambodia to South Korea were started formally last year.
Imports from South Korea include vehicles, electronics, kitchen appliances, beverages, pharmaceuticals and plastic products. Khmer Times