CDC approves $1.3 b multipurpose port in Kampot province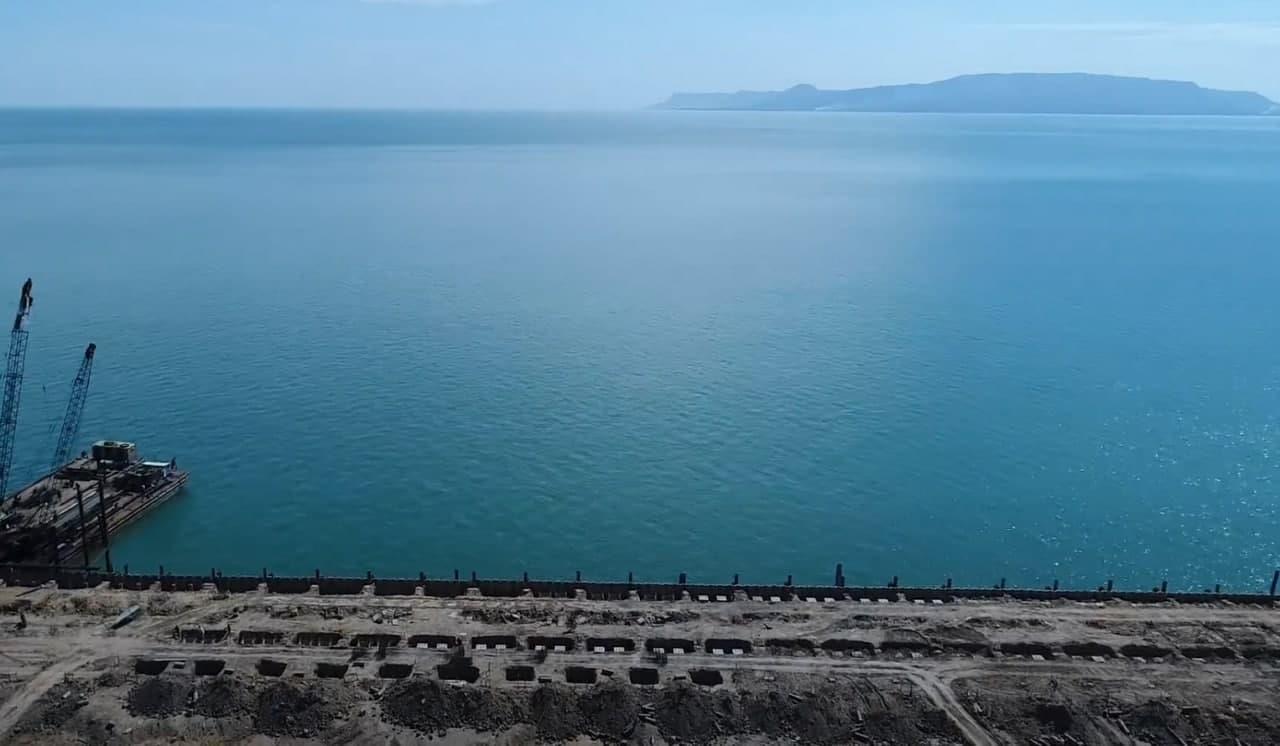 With the new investment, activities of imports and exports are expected to increase manifold. Also due to the implementation of the FTAs with China and South Korea and other free trade deals, this could turn out to be one of the most sought after ports, says Lim Heng, vice-president of the Cambodia Chamber of Commerce. Once operational, the logistic and multi-purpose port will generate 600 jobs
The Council for the Development of Cambodia has approved a massive investment project worth $1.3 billion to develop a logistics and multi-purpose port in Kampot, one of southern Cambodia's coastal provinces.
Located in Bokor city, Kampot province, the investment is registered under the name of Kampot Logistics and Port Company Limited.
The investment not only demonstrates the confidence of investors in Cambodia's macroeconomic, political and social stability as the country is recovering from the Covid-19 pandemic, but also helps enhance the logistics sector, particularly the value-added production chain with market competitiveness to be promoted, said key insiders.
Sin Chanthy, president of the Cambodia Logistics Association, said yesterday that more port and logistic investments will help the logistics sector in Cambodia as well as boost the export and import of goods, especially helping Cambodia reduce shipping costs and enable it to compete with neighbouring countries.
He added that the construction of a logistics centre in Kampot is a good move in the right direction, as Cambodia needs such centres in some provinces.
"If we have a logistics centre in Kampot, it would help drive this sector to be more efficient and profitable. Today this kind of investment at the border areas, especially in the special economic zones is necessary. We need more of such logistics centress," Chanthy said.
Once operational, the logistic and multi-purpose port will generate jobs for 600 people.
Lim Heng, vice-president of the Cambodia Chamber of Commerce, echoed the same sentiment. The facilities to support activities of import and export are much needed, Heng said.
"With the new investment, activities of imports and exports in the port are expected to soar. Also due to the implementation of the free trade agreements with China and South Korea and other free trade deals, this could turn out to be one of the most sought after ports," he said.
If Cambodia has sufficient facilities of cold warehouses along with the border gates, the export of agricultural products will increase with standard – sanitary and phytosanitary requirements, Heng added.
Recently, Aeon Mall (Cambodia) Co Ltd announced a plan of expanding its business to the logistic market with a plan to establish Cambodia's first multifunctional logistics centre in Sihanoukville next year.
Named Logi Plus Co., Ltd, a subsidiary of Aeon Mall (Cambodia) Co Ltd, the bonded warehouse will operate a multifunctional logistics centre equipped with the necessary licences required for cross-border E-commerce businesses including bonded warehouse functions, as well as customs clearance agency and fulfilment centre functions. Khmer Times