New garment factory set for Phnom Penh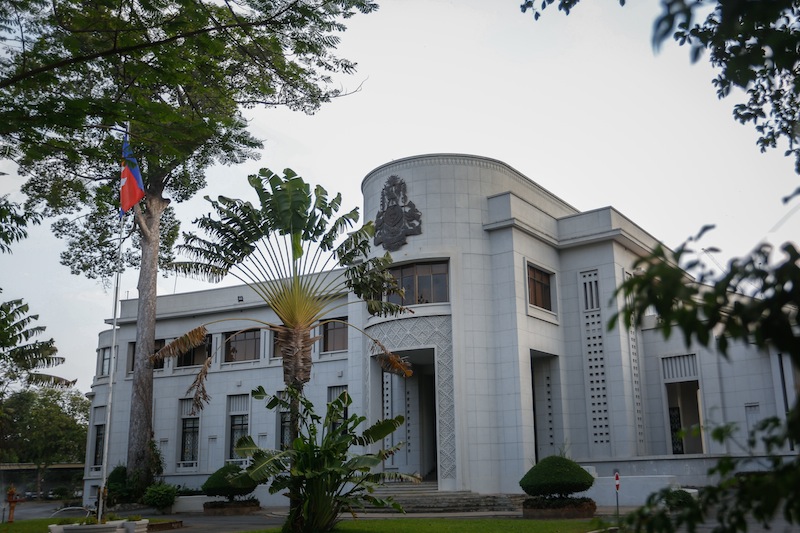 A new garment factory project invested in by the Ruixue Group of China through its local subsidiary Ruixue (Cambodia) Co Ltd has been approved by the Council for Development of Cambodia (CDC). The $4.5 million project will be built in Khan Sen Sok.
Once completed the new garment factory is expected to create almost 2,000 jobs for the local community. It will produce women's apparel including dresses, sweaters and handbags.
The investment marks a positive development for the embattled Cambodian garment sector, which has suffered greatly from the effects of the Feb 20 Covid-19 community outbreak, including factory outbreaks and closures of facilities located in once-demarcated Red Zones.
Cambodia's garment manufacturing industry is largely export-oriented and highly integrated into global supply chains.
The European Union represents the largest market for Cambodian garment exports, accounting pre-Covid for approximately 40 percent of the total manufacturing, followed by the United States ( 30 percent), Canada (9 percent) and Japan (4 percent). Many companies in the country operate as contract manufacturers for major multinational brands such as Adidas, Gap, H&M, Marks & Spencer, and Uniqlo. It is the nation's biggest employer.
The garment industry in Cambodia is essentially based on low-skilled, labor-intensive activities. Cambodia has a significant proportion of its population living below the poverty line with low levels of education. As a result, the country has a large pool of low-cost and low-skilled workers. The vast majority of workers employed in the garment factories are women with minimal skills. Only a small proportion of the workforce includes higher skilled workers and professionals; these are mostly managers, supervisors, or members of the operations department.
The CDC was established as part of the 1994 Law on Foreign Investment in the Kingdom of Cambodia to help promote private sector investment into the country.
It is the highest decision-making level of government for private and public sector investments.
The CDC is chaired by Prime-Minister Hun Sen and is composed of senior ministers from related government agencies.
The announcement follows the CDC's having approved five new projects in recent weeks, with a total investment value of $21.3 million.
Those projects included the production of eco-bags, garments, cake boxes, fibre-optic cables and packaging materials. The projects are spread across Phnom Penh and the provinces of Takeo, Preah Sihanouk and Svay Rieng.
According to the CDC, those investments are expected to create more than 3,400 jobs within the country. Khmer Times