Cambodia to gain $106 million in investment, more than 1,500 jobs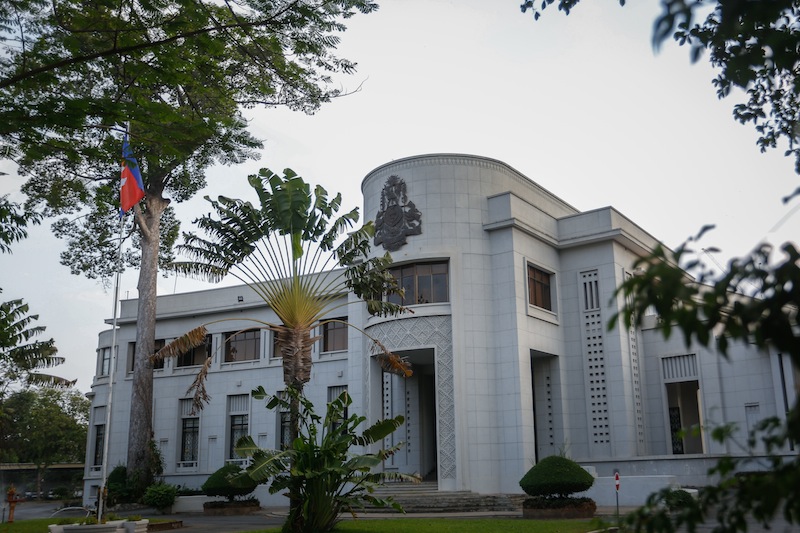 Tens of millions of dollars will pour into the Kingdom after the Council for the Development of Cambodia (CDC) approved six new projects.
The diverse investments constitute about $106 million of much-needed investment and employment for more than 1,500 people.
The Investment Committee of Cambodia of the CDC decided to issue final registration certificates to the following companies working in a variety of areas including biological technology, electronics and construction.
The list starts with Hunan Yuankang Biological Technology Co Ltd, which will establish a food processing factory with an investment location in Village 1, Tumnup Rolok commune, Stung Hav district, Preah Sihanouk province. It will inject investment capital of approximately $2.9 million with the possibility of creating 210 jobs.
The company's headquarters is located in Hengyang, the second largest city in Hunan. It is a modern healthcare products company that integrates research and development, production, technology and sales and was founded in 2012. Its main products are wet paper towels, environmentally friendly paper towels and cosmetic care products, disposable medical masks and N95 medical protective and surgical masks.
Also listed is Ocean Treasure Dyeing and Printing Co Ltd, which will establish a laundry and dyeing and printing factory in Kraing Trea village, Preah Nipvan commune, Kong Pisey district, Kampong Speu province, with an investment capital of approximately $3.1 million with a view to employing 218 people.
Third on the list is Lesso (Cambodia) Trading Co Ltd, with a plan to establish a factory to produce all kinds of PVC pipes and PVC pipe fittings in Prey Roka and Trapeang Choun villages, Chok Chheu Neang commune, Ang Snoul district, Kandal province. It has an investment capital of $9.4 million and aims to create 201 jobs.
Fourth is Santelys Pharmaceutical Co Ltd. It intends to establish a pharmaceutical factory in Sanlong village, Sanlong commune, Khsach Kandal district, Kandal province, with an investment capital of $12.5 million, providing employment for 215 workers.
Next is Kuantech (Cambodia) International Co Ltd. Its project is to establish a factory to assemble all kinds of electronic components and air purifiers in Champol village, Popel commune, Tram Kak district, Takeo province. This investment is for about $29.7 million and is slated to create 628 jobs.
Finally, the CDC has registered Jin Bei Palace Co Ltd, part of the Jin Bei Group Co Ltd. It describes itself as "by far the largest hospitality operator in the Kingdom of Cambodian with a total investment of more than $300 million in hotels and resorts, consisting of Jin Bei Hotel, Jin Bei Palace Hotel and Jin Bei Artisan Hotel. Its new venture is a five-star hotel in Village 4, Sangkat 4, Sihanoukville, Preah Sihanouk province, with an investment capital of approximately $48.7 million able to create 380 jobs.
The CDC was established in 1994 in recognition that the real economic growth necessary to achieve the country's goals lies in the development of a healthy private sector.
As part of a subsequent reform programme, the Law on Foreign Investment in the Kingdom of Cambodia of 1994 made the CDC the highest decision-making level of the government for private and public sector investment. It is chaired by the Prime Minister and composed of senior ministers from related government agencies.
The Cambodian Investment Board (CIB) and the Cambodian Special Economic Zone Board (CSEZB) are the CDC's operational arms for private sector investment. CIB deals with investment projects outside of special economic zones (SEZs) and CSEZB takes charge of investment projects in SEZs. They review investment applications and grant incentives to investment meeting the requirements laid out in the 1994 Investment Law. Khmer Times