Additional listings on CSX may act to help mitigate the 'ACLEDA effect'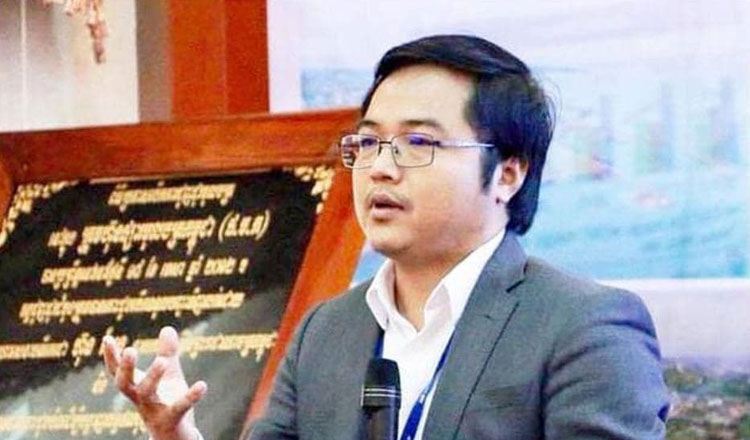 The volatility seen on the Cambodia Securities Exchange after ACLEDA Bank Plc floated additional shares on the bourse may be subdued in the coming weeks and months once more firms are listed, according to experts.
The CSX registered a staggering 346 percent gain in market capitalisation from January to March but has dropped 0.56 percent since ACLEDA increased its float on the stock exchange fourfold.
"It is believed that [ACLEDA's] trading value has dominated the market, taking more than 80 percent of the total trade, because some investors sold their shares to buy [ACLEDA] given its price is very low because of the excess supply of shares," said CSX Director Kim Sophanita.
Considering its return on assets and return on equity at recent levels, ACLEDA Bank shares are currently trading near their book value.
"[On Wednesday], the market decreased from the previous day, but it is still trading higher than it was a month ago. Likewise, ACLEDA stock experienced an uneventful day with trading volume within normal range for the stock. Yes, the price decreased from the previous day, but it is still higher than 30 days ago," Seng Chan Thoeun, chief executive director for SBI Royal Securities (SBI Royal) told Khmer Times.
SBI Royal is among six companies accredited to underwrite firms in the Kingdom. Its most recent undertaking, for DBD Engineering Plc, will see that company go public soon with more than 6.4 million shares available for trading.
The firm is among at least two new companies slated to have initial public offerings (IPOs) this year.
"The addition of new firms to the CSX should generally reduce volatility. There are several reasons for this. New firms help diversify the current listings in multiple ways such as industry, company size, cycle, etc," said Thoeun.
Insiders have continuously stressed that the country's fledgling exchange is held back by its low market liquidity. It is estimated that there are some 30,000 trading accounts in the country – a substantial increase when compared to recent years – but more are still needed.
"Even though this issue is inherent to the nascent stage of our capital market, we believe our role as a liquidity provider for IPOs will increase market liquidity," said Thoeun.
"Developing the stock market takes time. The addition of one extra company may not have a huge impact on overall index volatility, but it [could make] an incremental [difference]. Each additional listing helps. Each additional listing also draws in new investors, increasing the number and diversity of the investors. Greater numbers of investors participating in the stock market will mean that individual trades have less impact on the index and stocks since shareholder equity is spread out among more investors," he continued.
More than being the first small and medium-sized enterprise (SME) to be traded on the Cambodia Exchange, DBD Engineering will also be the first firm in the construction sector. The company's listing is also a watershed moment for the CSX as DBD will be the first company listed on the exchange's Growth Board. The CSX growth board was announced in 2015 but it has taken more than six years for it to list a company.
Thoeun said that the listing will make the market more dynamic and attract different investors to the bourse. Perhaps most critically, it also provides a roadmap for other SMEs as they pursue IPOs of their own.
When asked if the Growth Board could ever be as important to the bourse as the Main Board, Thoeun said, "In Cambodia, as with the rest of the world, SMEs greatly outnumber larger enterprises. The Growth Board allows for a large number of successful SMEs operating in Cambodia to fund and grow their operations via accessing funds from the capital market. It is great for the market and great for the economy in general. While difficult to say for sure at this point, I could see the possibility that the number of listings on the Growth Board could be greater than the Main Board in the future." Khmer Times