2020 bilateral trade with China reaches $8.2 billion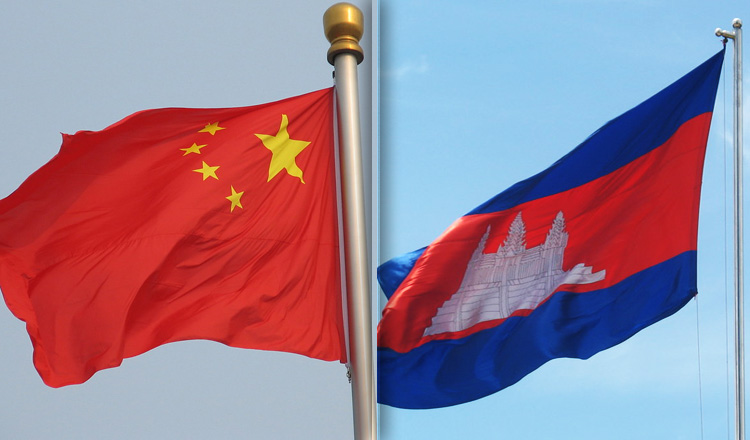 Bilateral trade between Cambodia and China was valued at $8.118 billion in 2020, down 5.2 percent compared with 2019.
Data from the Ministry of Commerce showed Cambodia exported $1.086 billion of goods to China, a year-on-year increase of 8.1 percent. Cambodia's 2020 imports from China were valued at $7.031 billion, a contraction of 6.9 percent compared with 2019 figures.
The decrease in Chinese imports was attributed to a slowdown of raw materials for the Kingdom's garment factories because of lockdown or virus-preventive measures imposed to contain COVID-19.
Lim Heng, vice-president of the Cambodia Chamber of Commerce, said trade between Cambodia and China is expected to surge in the years to come, courtesy of the recently-signed bilateral free trade pact.
"Once the FTA [free trade agreement] has been implemented and COVID-19 vaccines have taken hold around the world and in China and Cambodia, I believe that bilateral trade will increase, particularly in the attraction of investors to Cambodia to produce and process finished products for export to China," Heng said.
Cambodia exports mostly agricultural products including milled rice, mangoes, cassava to China. Cambodian imports are primarily industrial products and raw materials for the garment industry and building materials.
The two countries penned their FTA last October, with officials from both countries placing high hopes on its contribution to the boosting of bilateral trade activity.
The agreement is expected to be ratified by the governments of both countries within the year, with both sides aiming to implement it as early as possible.
The FTA marks a major milestone in bilateral economic and trade relations between the nations and is expected to promote their development to a new level, bringing more benefits to enterprises and people in Cambodia and China. Khmer Times