International Mango exportation on the rise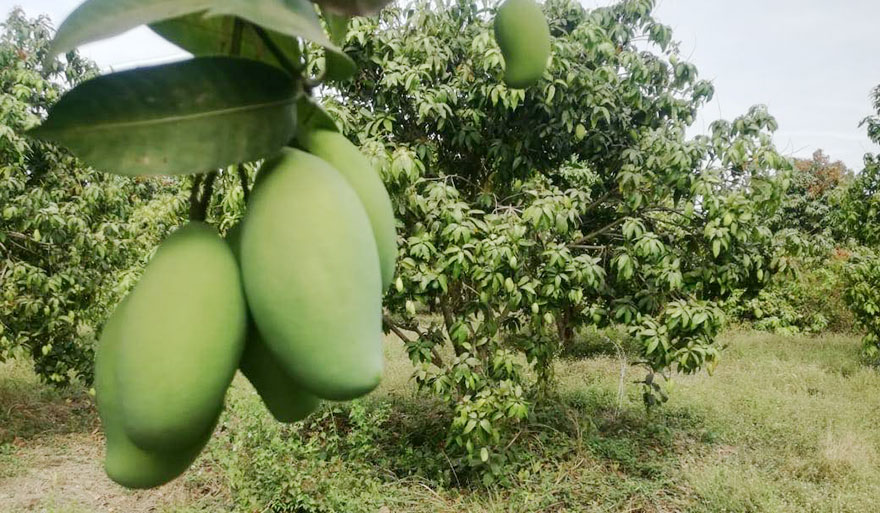 The Ministry of Agriculture, Forestry and Fisheries (MAFF) has published a report regarding international fruit exportation and shows that mangoes have risen 251 percent which equates to 163,828 tonnes during the first eight months of this year.
The Kingdom exported 14,087 tonnes of mango jam and over 4,000 tonnes of mango syrup, up 195 and 79 percent respectively compared with the same period last year.
The markets that import the most are Vietnam, Thailand, China, Korea, Hong Kong, Singapore, Kuwait, the Philippines, Japan, United Kingdom, the US, Kazakhstan, and Russia.
China is the biggest importer of Mangoes from Cambodia after they signed a free trade agreement in May this year on 37 Cambodian mango growers being able to export to the country, and is expected to import 500,000 tonnes per year. Bananas are the second biggest export to China and the Pailin longan is set to be the third as the "Thai longen" was previously banished from the Chinese market because of a huge contamination of mealybugs in the produce since Aug 13.
Vietnam comes in as the second biggest importer and in the first quarter of this year imported 142,000 tonnes, an increase of 239 percent on the previous year.
Kampong Speu, Kampot, Battambang and Banteay Meanchey provinces are where the majority of Mangoes are grown on more than 100,000 hectares of land. Khmer Times