Cambodia, India discuss agricultural cooperation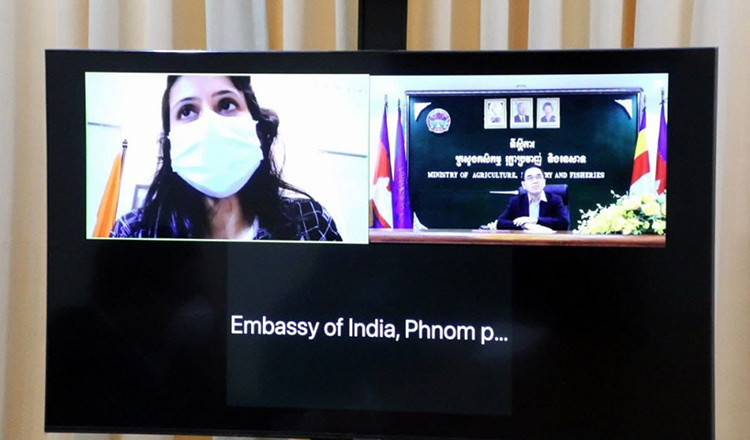 Minister of Agriculture, Forestry and Fisheries and Indian Ambassador to Cambodia have discussed agricultural cooperation between Cambodia and India.
The minister, Veng Sakhon, met with the Indian diplomat Devyani Khobragade through a video call yesterday.
Both sides touched on India's technical assistance under the Quick Impact Project that expects Cambodia's proposals, and India-supported technical capacity building for Cambodian officials.
Ambassador Khobragade encouraged the ministry to help facilitate the Indian private companies investing in the agricultural sector in Cambodia.
On behalf of the Royal Government of Cambodia as well as the ministry, Sakhon expressed his appreciation of India's support and looked forward to fostering investment cooperation especially in agriculture between the two countries. Lim Nary – AKP