APSARA National Authority is in the process of restoring the western part of Trapeang Phong temple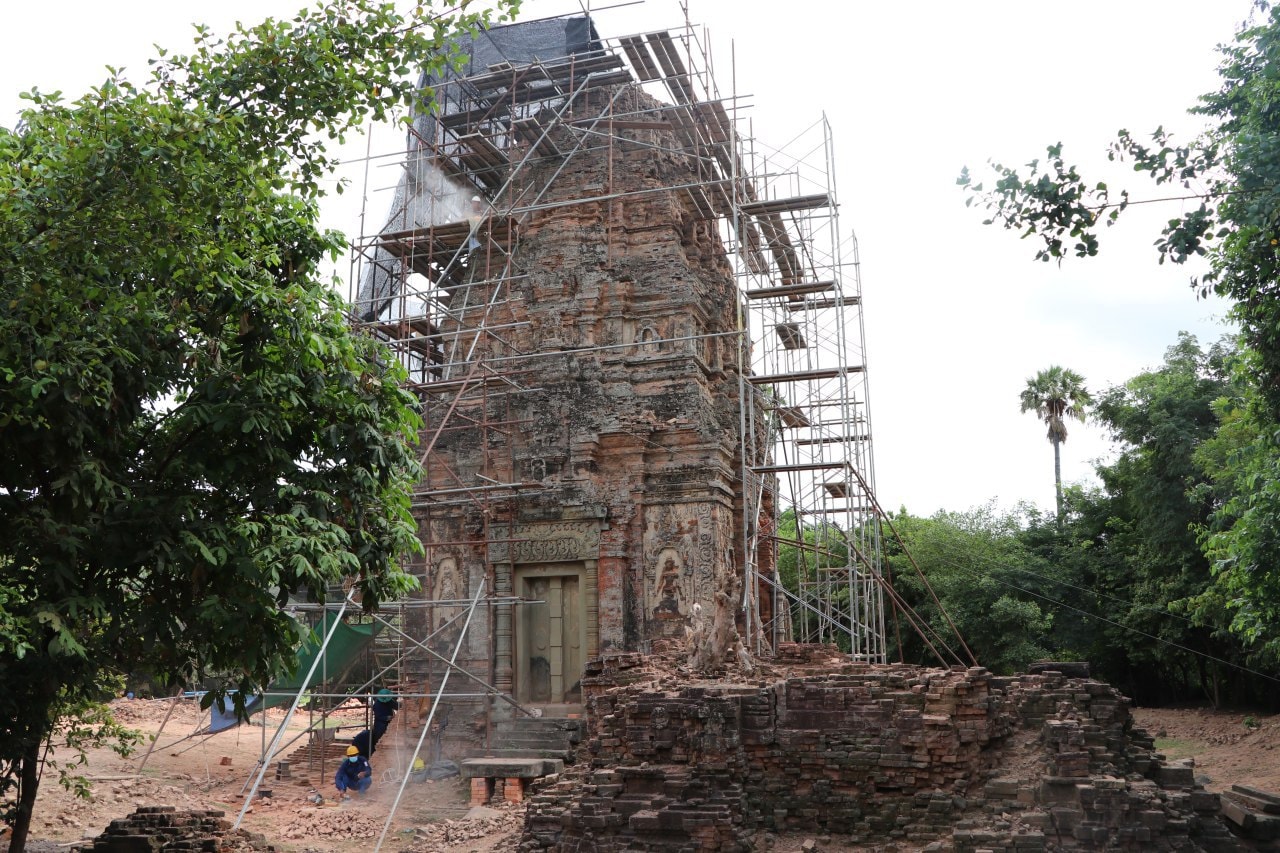 Trapeang Phong is a single brick temple, 7 meters square, 16 meters high, located in Kok Srok village, Rolous commune, Prasat Bakong district, Siem Reap province. This temple was built in the mid-9th century by King Jayavarman III dedicated to Hinduism. Due to stone weathering and other factors, this temple is very dilapidated.
Mr. Saray Kim Huol, Archaeologist and Conservation Officer of ​​APSARA National Authority, said that after assessing the condition of the damage of Trapeang Phong temple, APSARA National Authority started the restoration project to raise the value of this ancient temple at 2021. In the restoration process, about 20 to 30 percent of new bricks had bern replaced. Therefore, national and international experts have assessed the quality of the new bricks to ensuring the similar quality of new bricks to the old ones.
He said that the restoration project could take a year to complete whereas about 40 percent of work had been completed. There are many challenges: narrow roads make it difficult to travel and transport materials to the site, and a boat is needed in rainy season to reach the site.
He said that Trapeang Phong temple was once restored and excavated in 1936 by EFEO. During the restoration of the center area of the temple and they found some sculptures, which are kept Angkor Conservation Office.