APSARA National Authority holds a hospitality training course for tourism agents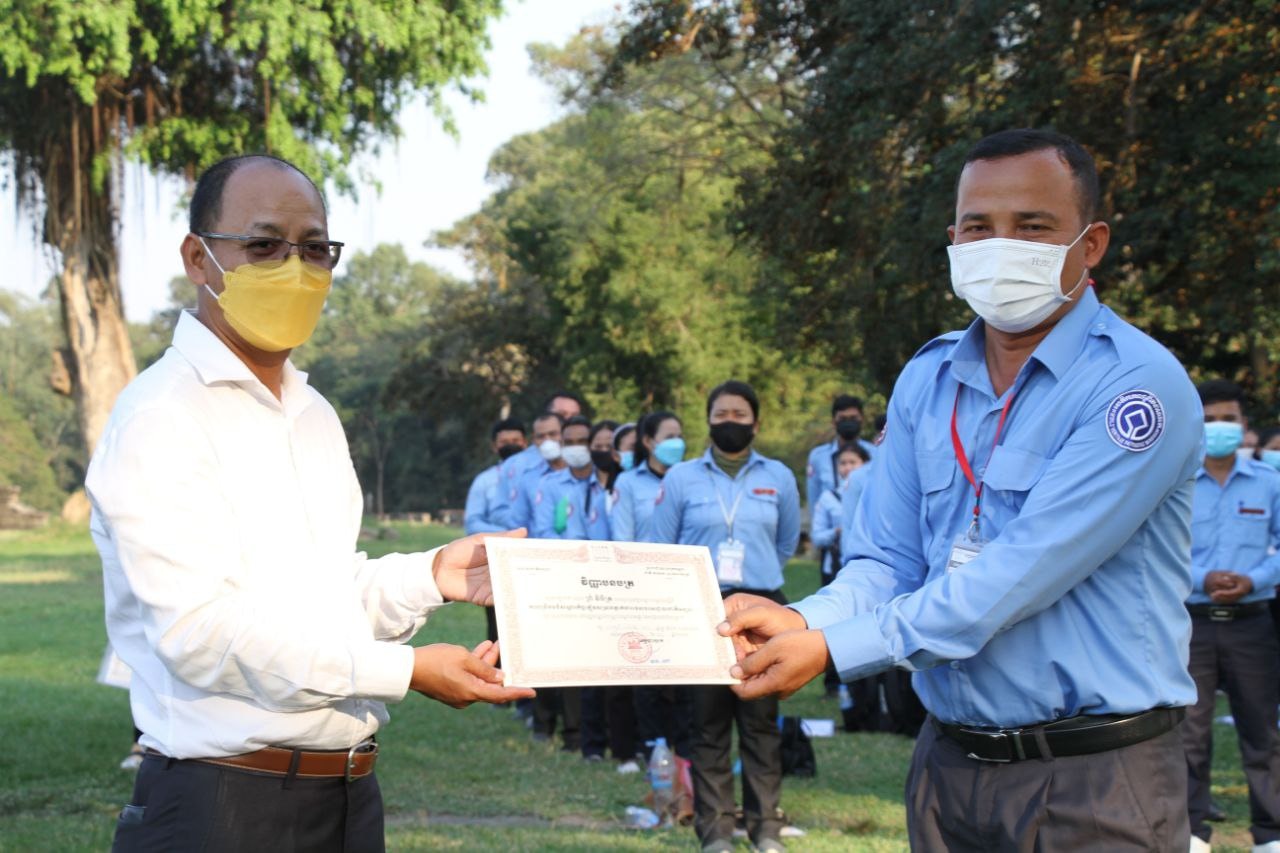 Angkor Training Center and Angkor Tourism Development Department of APSARA National Authority hold a training course on hospitality strengthening for 100 officers and staff working as tourism agents under the chairmanship of H.E Mr. Long Kosal, Deputy Director-General and Representative of H.E Dr. Hang Peou on 08 February 2022.
The training course is held at the Angkor Conference Hall to provide the right skills to the tourism agents of the APSARA National Authority, both warm welcoming and providing good service in the process of managing the Angkor site to contribute to the value of the heritage of Angkor as a world heritage site.
The training will focus on four topics, including 1. Hospitality for tourism agents 2. Regulations for visiting temples in Angkor site 3. Solving the challenges at the temples and 4. Improve English skills for professional use.
H.E Mr. Long Kosal said on that occasion, the hospitality training course is very important for the officers and tourism agents of the APSARA National Authority who are providing tourism services with consideration of both the quality of services and the impact of tourists on ancient temples. "We have to improve our capabilities to ensure that tourists visiting Angkor have the best experience and the least impact on the Angkor site."
He added that the APSARA National Authority always pays attention to the training of various skills to the officers and staff to develop their capacity and knowledge.
Article: Chhay Phanny
Photos: Hum Rithy/ Hab Kim An