Council surveys construction at two factories in Svay Rieng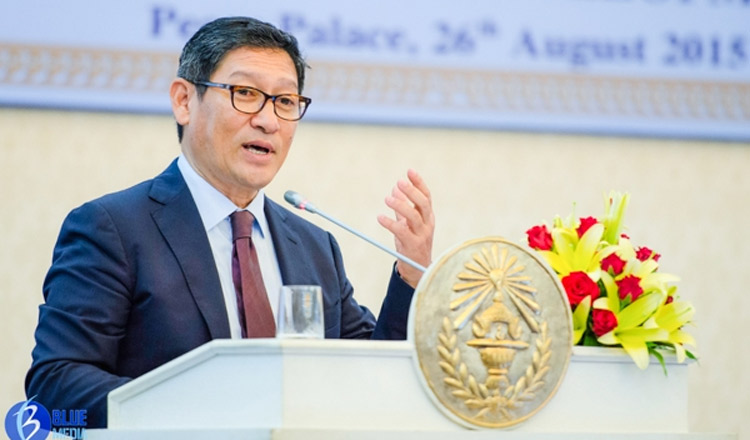 The Council for the Development of Cambodia (CDC) has assessed the development of two factories in Svay Rieng province.
Sok Chenda Sophea, secretary-general of the CDC, said the Cart Tire Co Ltd facility in Qilu Jian Pu Zhai Special Economic Zone would ultimately generate 2,000 new jobs.
He also applauded the firm for sourcing Cambodian rubber in its production of car tyres. It is estimated the firm will procure 40,000 tonnes of rubber in its inaugural year of business and will increase that to 150,000 tonnes by the fifth year of its operation – equivalent to 43 percent of gross domestic production in 2020.
Cart Tire announced earlier this year that it would invest $350 million to build its facility on 50 hectares of land in the special economic zone.
The company has forged a relationship with educational institutions, especially Svay Rieng University, to help students gain employment in the factory.
Sophea also visited Shane (Cambodia) Furniture Co Ltd located in the Sin Bavet Special Economic Zone. When complete the $47.7 million facility on 35 hectares of land will employ up to 2,000 individuals.
The CDC encouraged the company to consider using local raw material to allow it to export at a zero percent tax rate.
Sophea is also said to have requested that both companies avoid adversely affecting the environment by constructing wastewater treatment plants.
Doing so, he said, would provide job opportunities for students at Svay Rieng University and the Techo Sen Svay Rieng Polytechnic Institute.
Sophea also announced that a new draft law was to be submitted to the Council of Ministers on Friday. Upon passage, it would grant investors tax breaks for transportation, construction of accommodation, dining areas and restaurants. Khmer Times