New business activity ongoing despite Coronavirus challenges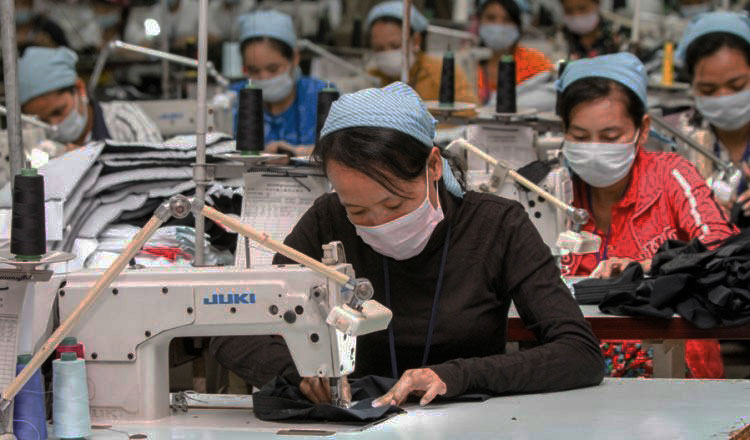 Despite the pandemic and now the imposition of curfews and lockdowns, new business activity continues to be approved and undertaken.
It is providing a reason for optimism for when the nation moves past its latest set of challenges and into the post pandemic period.
Five new factories worth $20.5 million have been approved to be established this month, according to the Council for the Development of Cambodia (CDC).
The CDC's investment committee issued a registration certificate to the companies operating the factories on April 13. About 3,700 jobs are expected to result from the projects.
Vanzel Printing & Packaging (Cambodia) Co Ltd will establish a garment and accessories factory in Kandal province's Kandal Steung district. The $2.1 million project is expected to create 300 jobs.
Windmill-FY (Cambodia) Garments Co Ltd will set up a garment factory in Kampong Speu province's Kong Pisey district at a cost of $2.5 million, a project that is predicted to create 848 jobs.
Sparkbags (Cambodia) Co Ltd will produce travel bags at its factory in the capital's Kampoul district. The new factory will cost $3.3 million and create 718 jobs.
McBag Co Ltd will also be producing bags at its factory in Kandal province's Ang Snoul district. The company will invest $3.5 million and create 818 jobs.
Finally, Cambodian Qi Ming Xing Jia Ju Yong Pin Co Ltd will establish a shoe and accessory factory in Preah Sihanouk province's Prey Nob district. It will invest $9.1 million in the project and create 1,022 jobs.
Additionally, according to the Ministry of Economy and Finance, Cambodia approved $7.7 billion in construction projects in 2020. The projects span 17 million square metres of land.
The ministry shared optimism for the construction sector over the next two years and forecast sector growth of 9 percent this year and 7.8 percent next year, on the back of foreign investment and a post-pandemic economic recovery.
The Ministry of Commerce reported that $1 billion of construction materials were imported in 2020, augmented by steel imports of $403 million and cement imports of $66 million. Khmer Times