Domestic tourism numbers leap to over 190,000 during month of May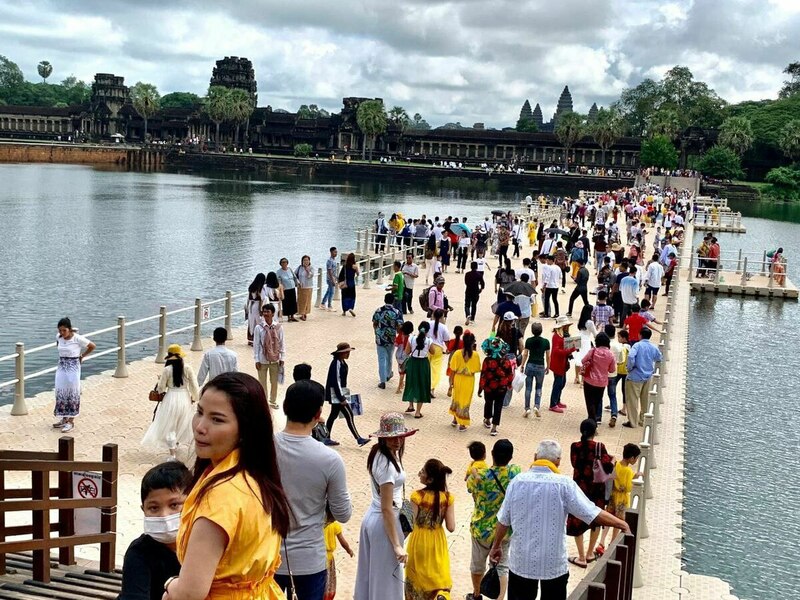 The Minister for Tourism, Thong Khon, has announced that Cambodia registered a total of 194,025 domestic tourist visitors during the month of May.
The figure showed a dramatic increase of 696.33% over the previous month's total. In April, all resorts in the country were ordered to close temporarily and a provincial travel ban was put into place to prevent the spread of Covid-19 over Khmer New Year and beyond.
The travel ban and closures were imposed on April 6 and 17 respectively. On April 25 the government announced an end to the inter-provincial travel ban and the re-opening of most tourist attractions across the country, with some exceptions.
According to the minister, the most visited tourism destinations were Kampot province, followed by Battambang, Kep, Siem Reap, Kampong Speu and Sihanoukville provinces.
Chhay Sivlin, president of the Cambodian Association of Tourism Agents (CATA) told Khmer Times yesterday: "Kampot has attracted the most visitors this month due to its proximity to Phnom Penh, beautiful scenery and array of things to do."
On April 11, Phnom Penh and much of the Kingdom prohibited alcohol sales as well as dining-in at cafes and restaurants. While the alcohol and dining-in bans were ended by most provinces by the end of April, the ban in Phnom Penh was extended until May 22.
The ministry of tourism has since advised all provincial and municipal tourism departments and tourism-related businesses, as well as other relevant parties to strengthen health-prevention measures and to help ensure the safety of all tourists and community members during the current pandemic. Khmer Times