Chinese-Funded Bridge Put Into Temporary Use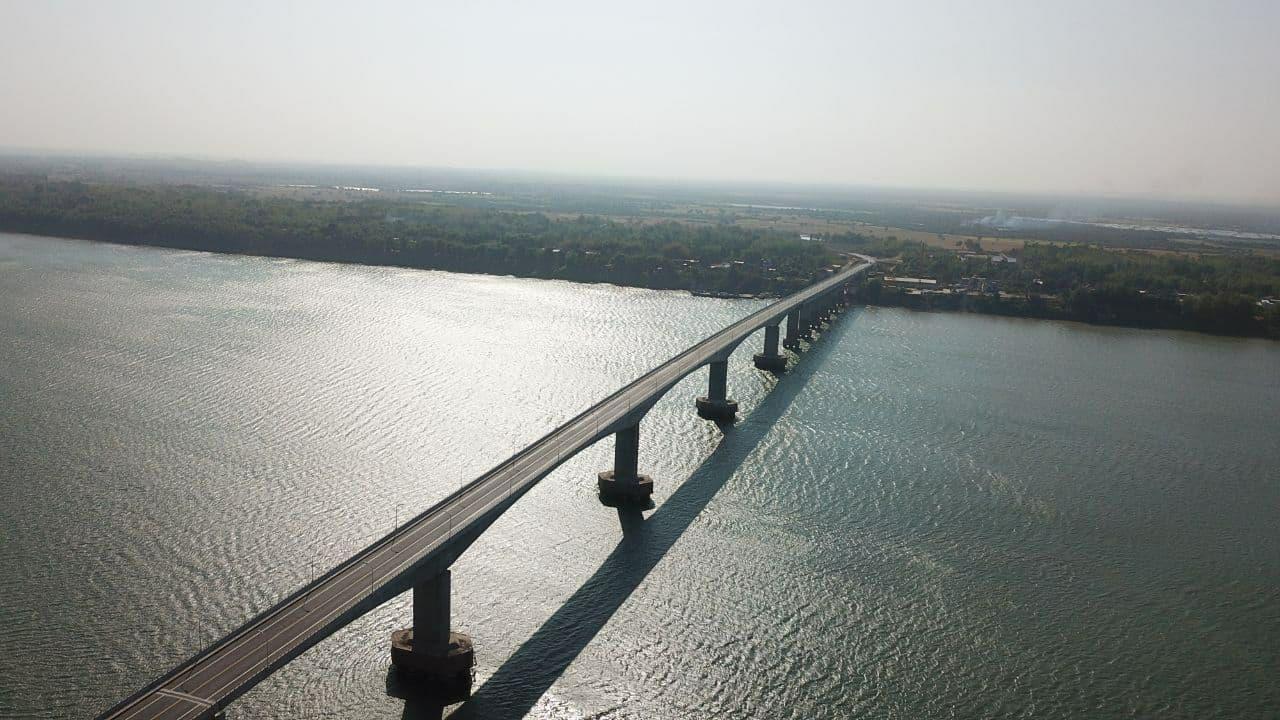 The Royal Government of Cambodia (RGC) this morning put into temporary use the Cambodia-China Friendship Bridge Stung Trang-Kroch Chhmar, connecting Kampong Cham and Thbong Khmum provinces.
This is to facilitate the travel of people, said H.E. Sun Chanthol, Senior Minister and Minister of Public Works and Transport.
"The bridge's temporary opening is to avoid congestion of people using ferry, particularly during the upcoming Khmer New Year holiday. We want them to travel via the bridge," H.E. Sun Chanthol said during an inspection visit to the bridge today.
The official inauguration of bridge will take place in the near future under the presidency of Prime Minister Samdech Akka Moha Sena Padei Techo Hun Sen.
Built by Shanghai Construction Group, the bridge stretches over 1,131 metres in length and 13.5 metres in width, linking Stung Trang district of Kampong Cham province to Kroch Chhmar district of Thbong Khmum province.
Broken ground in December 2017, the bridge's construction lasted 42 months at a total cost of US$58.42 million funded by a grant financing from the Chinese government and a budget of the RGC.
This is the eighth Cambodia-China friendship bridge in Cambodia.