Talks on Cambodia-South Korea bridge construction begin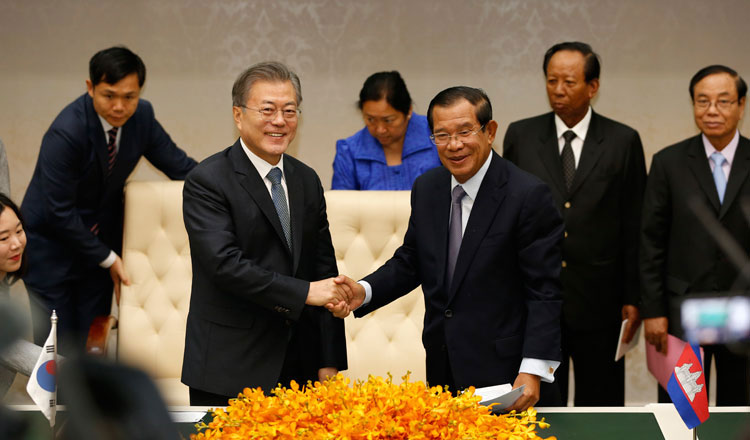 The Ministry of Public Works and Transport has confirmed that talks on the construction of the Cambodia-South Korea Friendship bridge crossing the Mekong River have begun following the bridge project first being announced last year.
The bridge construction will connect Phnom Penh's Chroy Chongva area to the west of the Mekong river with Kandal province's Lvea Em district, to the east of the river. The government previously announced that part of the Lvea Aem district will be upgraded to become a district of Phnom Penh.
The ministry's spokesman Vasim Sorya said that the working teams of both nations have met many times already, with the meetings having focused primarily on technical works.
Sorya noted that above and beyond the technical studies being discussed, nothing has been addressed in regards to the project costing or location. "The cost and location of the construction will not be put on the table for discussion until the technical studies have been completed," Sorya said on Wednesday.
The President of the Republic of Korea, Moon Jae-in announced in November 2020 that South Korea would help build the Cambodia-South Korea Friendship bridge.
Prime Minister Hun Sen announced in March last year that a part of Lvea Aem district, Kandal province will be upgraded to a district of Phnom Penh.
The premier said that upgrading a part of Lvea Aem district to become a district in Phnom Penh is necessary because of the fast development and urbanization of Phnom Penh.
Mr Hun Sen stated that the Arey Ksat and Svay Chrom areas, located in Lvea Em district, will become a satellite city in the future, most noticeably after the bridge construction has been completed. Khmer Times