Cambodia, U.S. Reaffirm Commitment To Continue Close Cooperation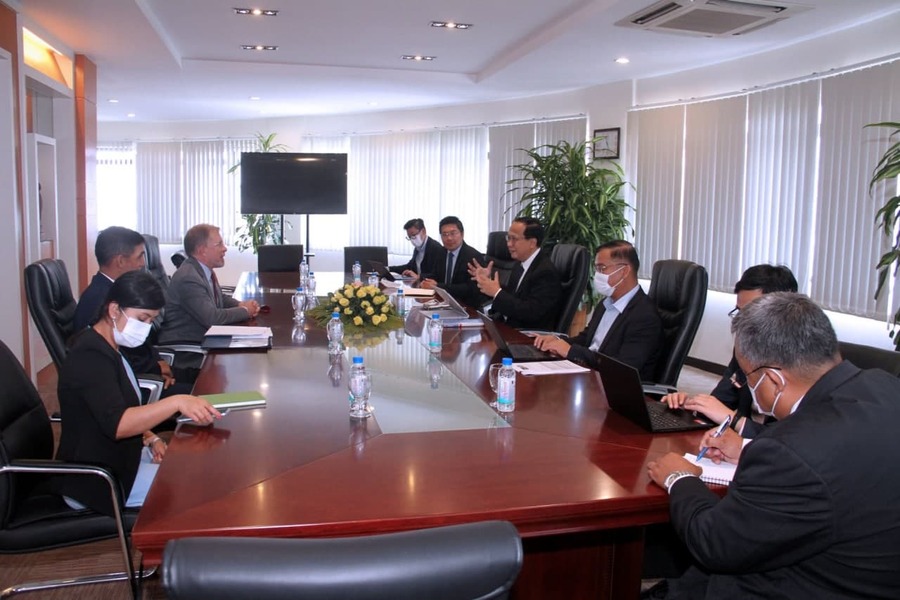 Cambodia and the United States of America have confirmed their commitment to continue strengthening their bilateral cooperation, especially in the field of trade.
During their meeting here yesterday, Cambodian Minister of Commerce H.E. Pan Sorasak and U.S. Ambassador to Cambodia H.E. W. Patrick Murphy spoke highly of the bilateral trade exchange between the two countries which remains high despite the COVID-19 crisis.
Both sides also discussed the possibility to increase the two-way trade volume.
Figures from the U.S. Census Bureau showed that bilateral trade between the two countries reached all-time high of US$6,921 million in 2020, a year-on-year increase of 17.8 percent.
Cambodia exported US$6,577 million worth of goods to the world largest economy, up 22.8 percent compared to 2019, and imported US$343 million worth of products from the country, down 33 percent.
The Kingdom's strong export to the U.S. in 2020 was backed by the export of non-garment products such as bicycle, furniture, and electronic components, according to a report from the Ministry of Economy and Finance.
The meeting also touched on the drafting of law and regulations related to the digital sector and prioritised tasks toward Cambodia's chairmanship of ASEAN in 2022. AKP