Preah Sihanouk residents and businesses to pay for sewage services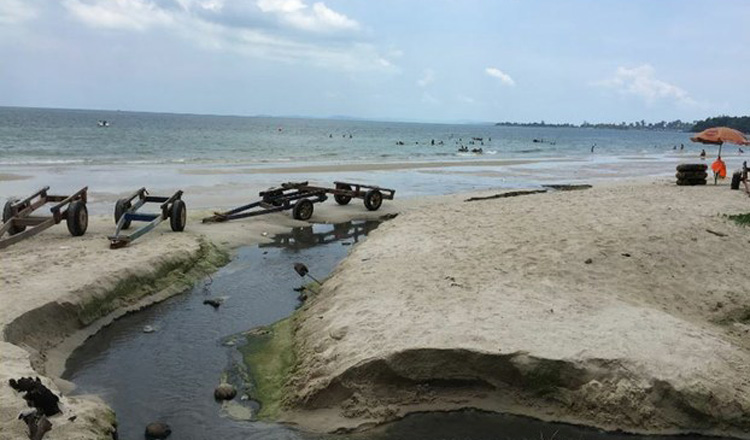 Preah Sihanouk provincial authorities have told owners of residences, hotels, guest-houses and buildings to pay for connections between their individual building sewage tanks and the sewage treatment plant.
Preah Sihanouk provincial governor Kuoch Chamroeun released a statement yesterday that any buildings adjacent to the 34 new roads built by the administration need to have individual sewage systems which are connected to the treatment plants.
He said that residents will have to pay $58 for the connection, while business and market owners have to pay $80.
In November last year, the government spent $294 million restoring and expanding 34 roads, spanning 82.145 kilometres in Preah Sihanouk.
The provincial administration said the restorations were to repair damages caused by floods over the past few years. The aim was also to create a new image for Preah Sihanouk as a more developed city, in order to attract tourism and investment to help fuel Cambodia's economic growth.
Cham Samnang, a resident of Sihanoukville, said she has heard the announcement of the provincial administration and she will spend the requested amount to prepare her sewage system.
She added that now that the provincial administration has built and prepared new roads and a sewage systems, the residents must cooperate and prepare homes and businesses.
The provincial administration said that the four treatment plants in the province are to prevent sewage from flowing into the sea.
One water treatment plant has the capacity to treat only about 5,700 cubic metres per day, while up to 25,000 cubic metres of wastewater flows from the province daily.
Credited: Khmer Times