Major trade pacts, FTAs bolster Cambodia's GCI ranking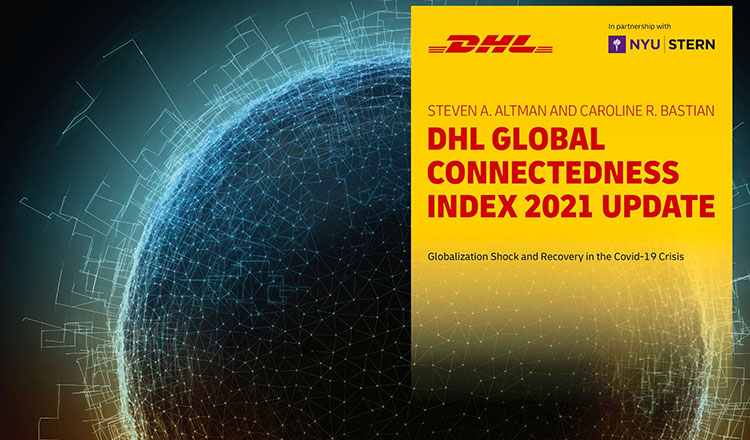 Cambodia has exceeded expectations with an unexpectedly strong showing in the latest Global Connectedness Index (GCI).
The GCI is an annual study that looks into and measures how individual countries contribute to globalisation. The ranking is based on international trade, people flows, capital, information, among other factors.
The study was conducted by DHL, one of the world's leading logistics and international courier companies.
"It examines key developments within these four dimensions and considers the impact of current trends as well as future drivers in each area," the DHL website said.
"The special 10th anniversary report highlights positive relationship between global connectedness and economic prosperity and reveals key lessons for boosting connectedness," it added.
The latest study, which was released early this week, involved 169 countries and territories from Asia, North America, South America, Africa, Europe and Oceania.
Cambodia was ranked 46th globally in the 2021 GCI. The Kingdom is ranked fifth among countries in Southeast Asia, after Singapore (2nd globally), Malaysia (16th), Thailand (30th) and Vietnam (38th).
Singapore, Vietnam and Cambodia far exceeded their expectations, according to DHL. Cambodia was ranked 49th in the same survey two year ago.
Cambodia's surprise showing in the study was largely attributed to its membership in regional and other international trade blocs and free trade agreements (FTAs) with South Korea, China and other countries.
Cambodia is part of the Regional Comprehensive Economic Partnership Agreement (RCEP), which will take effect early next year. The Kingdom also entered into an FTA with China and South Korea this year. The Cambodia-China FTA will take effect starting January 1, 2022.
Cambodia will also be part of a proposed FTA between ASEAN and Canada. The agreement was discussed during an online meeting in June between business leaders and diplomats from Canada and the 10 countries that comprised ASEAN.
An FTA between Cambodia and the Eurasian Economic Union or EAEU is under consideration, according to local media reports. Khmer Times